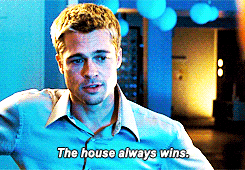 We have turned the page on early recruiting. Or have we?
I wish I could say I was shocked or surprised to see the last gasp of early recruiting go out with a bang with at least a couple more middle schoolers committing to big-time programs in the week between when the new rule passed and when it was implemented. But I'm too hardened now to be surprised by the unbelievable level of hypocrisy that we are seeing live and in color.
It's embarrassing!!
So we have already talked about some things that people have not considered that will negatively impact softball recruits and their families with the new legislation that went into effect this week. Here are a couple more:
Players and their parents should expect to get offers with deadlines attached on Sept. 1st of their junior year. And when I say deadline I mean, probably a couple hours or days, not weeks or months.
Why you ask? College coaches are going to want to get their recruiting classes sorted out as quickly as possible, when they are allowed to have recruiting contact with players and their parents. If a player isn't ready to commit right now, that college coach is going to move on so they don't get left holding the bag.
Sort of sounds like the excuse they were using for why they needed to commit middle schoolers, right?
College softball coaches, in some cases, will follow the football model of offering the same scholarship to several players at the same time. Most people don't know that most college football programs offer as many as 100 scholarships to get the 25 players they recruit each year. Softball coaches are likely to offer to three or four shortstops or pitchers, in most cases on Sept. 1st of the players junior year.
Who gets the scholarship? The first person to commit! What about the other players who are late to the dance? They'd up standing along the wall hoping someone else will ask them to dance!
Players and parents will need to find someone who can help them identify the types of schools they're a legitimate fit for. Remember the Division I coach can not have specific recruiting communication with you or anyone close to you. Just like they can't use a third party to tell you they want you, they also can't use a third party to tell you they don't!
Most players and parents are going to keep dreaming the big dream right up until Sept. 1st of that junior year and then have the world come crashing down around them. They will undoubtedly have wasted tons of money and time attending camps at schools that they have no chance of playing for. They will keep going to big-time showcases hoping to be seen by that school that's totally outside their range of realistic schools.
Fastpitch Prep offers an Assessment and Evaluation Service where our experienced college coaches give a player feedback on what types of programs are realistic targets for her in marketing of her skills to coaches and schools. The evaluation can be done in person or via video. Contact us if you have any questions at fastpitchprep@gmail.com
About the Author: Tory Acheson brings a wealth of knowledge to the Fastpitch Prep staff. He has coached at all levels of the game, including the last 25 years at the college level at the University of Wisconsin – Parkside, Tennessee Tech and Kennesaw State. He began his coaching career at the high school level spending 9 years Whitnall High School in Greenfield, Wis. and is now working as a professional softball instructor.