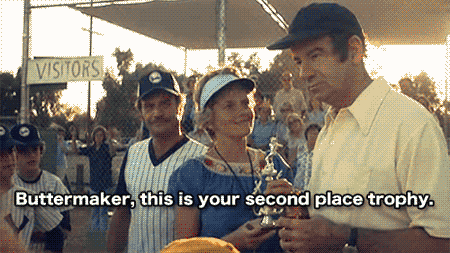 When you spend many years coaching college softball, you recruit thousands of players. I have had the opportunity to recruit and coach a bunch of amazing players. If you take a look at my "All Time Team" blog, you are going to see a tremendous list of some of theist players who have played this game.
But…
What about the list of players who I almost got to coach? I don't spend too much time thinking about the "one that got away" because you never really know how close you really were to getting that player to sign on the dotted line, but I have a pretty good list of players who would have made a huge impact if they had said yes.
Cat Hosfield
Went to: Tennessee
I first met Cat when she was about 10 years old. She came to several of our camps at Tennessee Tech and even made a visit. Now the visit might have been a courtesy, but we had her on campus. Cat would have made us a title contender in the OVC every year and would have been a candidate for the pitcher of the year every year.
Michelle Greene
Went to: Georgia
Michelle was a great pitcher and player who played before the SEC was the only game in town and recruited middle schoolers. Michelle visited us at Tennessee Tech and I was very hopeful that we would get her to come play for us. Of course, Lu Harris made the decision to recruit Michelle late in the game and the rest is history. How much would an All-SEC pitcher made on the OVC? Right!
Jessica Sallinger
Went to: Georgia Tech
A great player who dominated the ACC during her career. Would have been on our roster at the same time as Michelle Greene if they both said yes. I would have looked like the smartest coach ever if that had happened. Of course when the Atlanta paper announced Jessica going to GT, they said that Tennessee State was her other strong candidate. You know it really sucks when someone else gets the credit for being first loser.
Sarah Fekete
Went to: Tennessee
Sarah attended many of our Tennessee Tech camps and up until about a week before signing day, I really thought we were going to get her to come play for us at Tech. Unfortunately, Ralph and Karen Weekly swept in at the last minute and offered the dream come true shot at her dream school to Sarah and she started singing Rocky Top. What made this even harder to take was that she was partly responsible for kicking our butt a lot!
Amanda and Jessica Williams
Went to: Marshall
The twins were a great combination of speed, power and savvy softball. They attended our summer high school team camps each year they were in high school and the connection made me think we had a great shot at getting them to become Golden Eagles. We ended up finishing second to Marshall and the twins went on to have great careers in college and the NPF.
Pretty strong list, huh? Yeah, yeah I know it is! These are the "almost all-timers" for my career. And, I only listed kids who made visits to our campus. There were a lot of other players who we attempted to recruit, but never made enough progress with that I think we may have been their next choice.
Ah, what might have been…
About the Author: Tory Acheson brings a wealth of knowledge to the Fastpitch Prep staff. He has coached at all levels of the game, including the last 25 years at the college level at the University of Wisconsin – Parkside, Tennessee Tech and Kennesaw State. He began his coaching career at the high school level spending 9 years Whitnall High School in Greenfield, Wis. and is now working as a professional softball instructor.