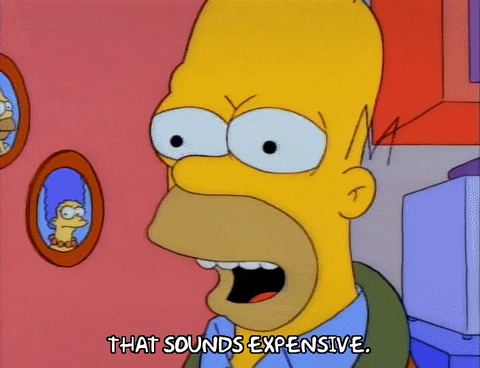 We have done a couple blogs about the real cost of playing fastpitch softball. I have also written a couple times about the risk versus the reward of investing so much money into the opportunities for kids to play.
If you're investing all your time and money into the experience of playing the game you love, spending time with your kid, and the memories you will make, then I think it is a great idea. If you are investing in the dream of getting a big college scholarship then you are investing poorly.
But!
There is another discussion to have about the cost of playing softball in particular, and all sports in general. There have been several studies done recently that show the number of middle and lower income families are no longer able to afford to pay what it costs for their kids to play.
Even at the recreational and school-ball level, many families can not afford the cost of playing the game. When you talk about the idea of travel ball and all the additional expenses you can clearly see that our sport is becoming a game for the well to do much more than it ever used to be.
One study shows shows that the amount of money being spent on kids sports by each family has more than doubled in the past 10 years. When you look at fees and equipment, even for the least expensive leagues, the cost is prohibitive for many families.
There have been initiatives sponsored by many different groups to make softball and baseball available to kids in less fortunate situations. Little League and Major League Baseball have both created programs that have allowed kids to be involved with our great game, but the fact remains that many families just can't make it work.
Unfortunately, there are no easy answers to solve the problem. More and more families are going to have to drop out of organized sports and we all know that isn't a good thing.
How would you solve this problem? Give us your solution on our Facebook page.
About the Author: Tory Acheson brings a wealth of knowledge to the Fastpitch Prep staff. He has coached at all levels of the game, including the last 25 years at the college level at the University of Wisconsin – Parkside, Tennessee Tech and Kennesaw State. He began his coaching career at the high school level spending 9 years Whitnall High School in Greenfield, Wis. and is now working as a professional softball instructor.