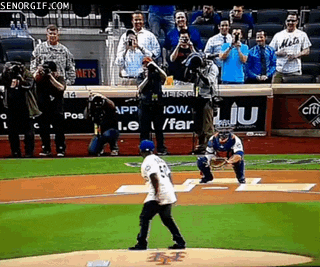 I have had the opportunity to coach a bunch of really good pitchers at the college, high school and travel-ball levels. I've enjoyed the success that teams can have when they have talented pitchers in the circle. There is no doubt that a strong pitcher makes all coaches look a whole lot smarter.
This summer, I had a discussion with one of our pitchers where she raised the question about why so many college pitchers warmed up for so long before a game or before they entered a game from the bullpen.
Her point was a simple one: that these pitchers were working really hard before they even got into the game and were likely to be too tired to pitch well in the game. Her opinion was that a pitcher would be better served to leave some gas in the tank for the game and that by pitching so much before the game, they were going to run out of gas.
There is some logic to this train of thought, but there are many more things to consider. Again, as with most of our discussions, there are several sides to the story.
For college pitchers, as well as any pitcher playing at the highest level of their age group, you're facing a very talented opponent. The hitters on the other team are all very dangerous and are coming into the game ready to face off against you.
If a pitcher hits the mound for the first inning not really ready to throw all their pitches well they may get knocked out of the game so quickly that having gas left in the tank is meaningless because you aren't pitching late in the game. One reason why you see the highest-level pitchers warming up so much is that they understand that they need to have ALL their pitches working when they hit the field. They don't have time to "warm up" a pitch in the game because that pitch that isn't quite ready might be the one that gets hit into orbit.
Now, will a very long warmup impact your ability to finish a game? It might, but another thing that the highest-level pitchers have is the conditioning to keep throwing even after they start to feel fatigued. The fact that they are getting tired isn't a reason for their performance to falter. They have a much larger gas tank because they have increased its capacity through their training.
So how long should your warm up be?
It depends. You might only need to warm up for a short time based on the number of pitches you throw. If you have a full compliment of pitches, you need to warm up longer simply because you have more pitches to warm up.
What's the bottom line?
Pitchers – DO NOT GO ON THE FIELD UNTIL YOU HAVE WARMED UP ALL YOUR PITCHES TO THE POINT THAT YOU KNOW THEY ARE WORKING AND YOU CAN THROW THEM WHERE THEY NEED TO GO!!
About the Author: Tory Acheson brings a wealth of knowledge to the Fastpitch Prep staff. He has coached at all levels of the game, including the last 25 years at the college level at the University of Wisconsin – Parkside, Tennessee Tech and Kennesaw State. He began his coaching career at the high school level spending 9 years Whitnall High School in Greenfield, Wis. and is now working as a professional softball instructor.