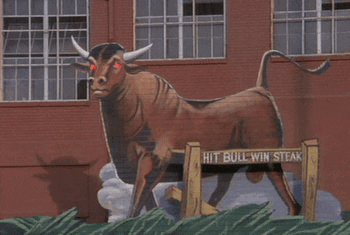 So you just gave up a home run. As a matter of fact, the ball that just got hit might never re-enter the earth's atmosphere!
Crash Davis shares a message with Nuke that pretty well sums up the situation:
"Anything that stays in the air that long ought to have a stewardess on it, don't you think?". Now before anyone gets offended this movie is old so they still called flight attendants "stewardesses."
Regardless, the message is a simple one.
You gave up a home run of epic proportions. So what? Next pitch.
There are going to be times in this game when you do your best and the other team still wins the battle. You might make a great pitch and yet the ball gets crushed. You may take the best swing you have ever taken and the pitch wiggles a little bit and you just miss it.
What are you going to do? Cry over it? Get angry about it? Doubt your ability because of it?
Of course not. You dust yourself off and get back on the mound. You make another great pitch and whatever happens, happens. You grab your bat and get back in the box with confidence that you are going to take another great swing.
Things are going to go wrong in fastpitch softball! It is a game of failure. Failure isn't the issue, it's how you react to it.
About the Author: Tory Acheson brings a wealth of knowledge to the Fastpitch Prep staff. He has coached at all levels of the game, including the last 25 years at the college level at the University of Wisconsin – Parkside, Tennessee Tech and Kennesaw State. He began his coaching career at the high school level spending 9 years Whitnall High School in Greenfield, Wis. and is now working as a professional softball instructor.