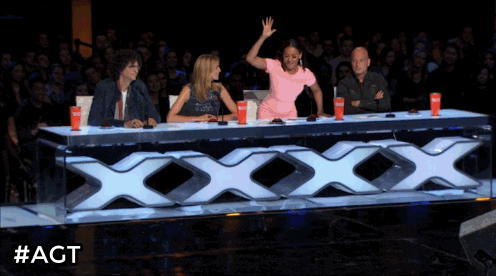 Tryouts are just around the corner and you are getting nervous! It doesn't matter what level of team you are trying out for, there is some pressure involved.
Of course, there are some situations where a player is trying out as a formality but for most players they are really getting evaluated with an eye on making a team.
How do I prepare for a tryout?
There are many things to consider.
How many people am I competing with?

Will I make a team, no matter what?

Am I competing for a specific spot on the field, or just to make the team?
If you are a very young player and you are trying out for a spot on a league team, then I wouldn't worry too much about specific training. You are going to make a team, no matter what, and it probably isn't too critical which team it is. You should still practice in preparation for the tryouts to show your best efforts. Hitting practice, fielding practice and some throwing ought to have you ready to go.
If you are an older player trying out for a specific travel team or your high school team then I think you need to consider some of the topics mentioned above.
Are you trying out for a specific position? If so, then you need to be sure you are working on all those skills with an eye toward improving your weaknesses and maximizing your strengths.
For instance, third base, hard hit balls at you, balls to the 5/6 hole and back hands, charging hard to field the bunt and good throws to go along with all these plays are a priority. This is very targeted training to make a good impression about your ability to fill a specific spot.
Are you just trying to show you are a talented enough player to be selected for the team? Then you are working to show your overall skills to go along with the specifics mentioned for a singular position. You still want to showcase your strengths at your best position but you should also invest time in other positions and other skills. For example, if you are the third baseman we talked about above then you should do all those things and add other position skills. Range, fly balls, longer throws and softball knowledge about multiple positions.
There is an old saying that goes, "If you hit, they'll find a position for you!". This is absolutely true.
Be sure you feel great about your swing when you walk through the gate for tryouts! If that means extra lessons, or extra time in the garage or batting cages then spend that time! If you hit well in a tryout, you greatly increase your chances of making the team!
Don't forget bunting. This can also be a deal maker or deal breaker! Some times it boils down to having a specific skill that meets a coach's needs. You might get a roster spot just because that coach knows they can count on you to get a bunt down when it's needed. Most of us forget about bunting until the coach gives us the sign. Don't be that girl.
Confidence is a beautiful thing! Where does confidence come from? Doing the work! Do the work in preparing for your tryout and you can count on showing the world what you can do.
Work hard. Have fun. Play smart.
All add up to a great tryout!
About the Author: Tory Acheson brings a wealth of knowledge to the Fastpitch Prep staff. He has coached at all levels of the game, including the last 25 years at the college level at the University of Wisconsin – Parkside, Tennessee Tech and Kennesaw State. He began his coaching career at the high school level spending 9 years Whitnall High School in Greenfield, Wis. and is now working as a professional softball instructor.