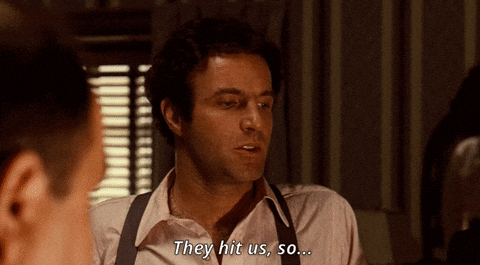 We have embarked on a very difficult, but meaningful discussion about changing the way we coach. There is no doubt that many of us have spent a very long time believing that our players understand all the gems of wisdom we are sharing with them.
The sad truth is that we have some work to do.
So far we have taken a good look at a couple of areas where the use of cliches and catch phrases have created a great deal of confusion in the players we coach. This has been an eye opener to say the least but as they say in show business, "You Ain't Seen Nothin Yet!".
Get ready for the Holy Grail, the Big Kahuna, the Bermuda Triangle and the Wide World of Sports of confusion.
Up Next: Hitting
Hands Inside the Ball Swing Level
Nice Easy Swing Hands to the Ball
Look for Something to Drive. Barrel Up the Ball
Ahead in the Count Stay on Top of the Ball
Behind in the Count Crowd the Plate
Dead Red Expand the Strike Zone
Extend the Arms Get a Good Piece of the Ball
Good Eye Green Light
Hitch in Your Swing Lay Off
Make the Pitcher Work Opposite Field
Pull the Ball Shorten Up Your Swing
Take
Wow! That's quite a list. And remember this was created from a very informal survey of about 50 kids at a camp. Just think what the list of hitting confusion we would have with a more in depth study.
Why is this important? We all assume (make an ass out of you and me) the these statements are all self-evident. Every player must understand them, right? Sorry but no!
In the words of the famous, Peter Brady: "When it's time to change, it's time to change". Coaches, it's up to us to change the way we communicate with our players.
About the Author: Tory Acheson brings a wealth of knowledge to the Fastpitch Prep staff. He has coached at all levels of the game, including the last 25 years at the college level at the University of Wisconsin – Parkside, Tennessee Tech and Kennesaw State. He began his coaching career at the high school level spending 9 years Whitnall High School in Greenfield, Wis. and is now working as a professional softball instructor.
Comments? Questions? Suggestions? Contact fastpitchprep@gmail.com.