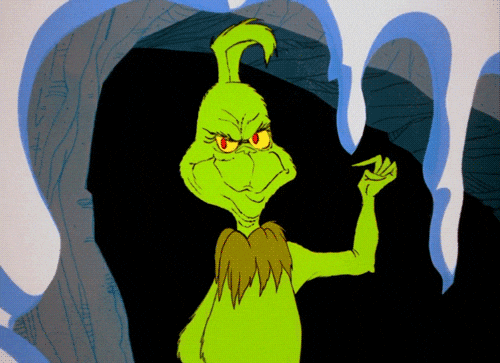 Sorry for bringing everyone down during the Holidays. We spend a lot of time talking about recruiting because so many players and parents aspire to play college softball. The dream of being a college softball player is a strong one, no doubt.
So you committed to your dream school! all your hard work has set you up to attend a great school and play softball for a great coach and a great program. You're excited, for sure, but so are all the people around you. Then you wake up one day and the coach you were expecting to play for, just got fired.
Holy moly, Batman, what now?
Now don't get me wrong, when a new coach takes over a program, they have the right to choose the players they want to keep in their program. They took the new job with the expectation that if they don't win, and win soon, they will be dealt the same fate as the person who they just replaced. But…
The Asheville Citizen recently shared the story of one young player, Abigail Knight, who was hit square in the face with the reality of coaching changes and the collateral damage that occurs when they happen.
Abigail dreamt of playing softball at Virginia Tech. She had made a verbal commitment to attend there with the former coach, Scot Thomas, who was dismissed in May after 23 seasons. She had been committed to Tech since her freshman year which meant that she had been off the recruiting market for several years.
Abigail, in the article says that she was told by the new coach that her scholarship was safe but then received an e-mail in July telling her that "she should open up her recruitment" and was wished well as she went looking for a new school.
Boom, just like that everything she thought was going to happen is blown to pieces.
So here is the ugly side of recruiting. A promise is only a promise when it serves the coach and the team. What is promised is only valid until that coach can find another, in their opinion, better player. And this broken promise isn't limited to just prospective recruits holding onto a dream but also to player who are already on the roster.
Now, not all coaches do business this way but it seems that the pressure of high paying, win at all cost jobs, are creating a situation where more and more are adopting a win at all cost attitude. Dumping recruits, cutting players and reducing scholarships just because we see a shinier penny on the sidewalk is a very sad development in our great game.
So sleep well, softball players knowing that your scholarship offer, and really scholarship, is only as good as what have you done for me lately. If you're struggling, if you're slumping, if you're injured or sick look out, here comes The Grinch.
"You're a mean one, Mister Grinch."
About the Author: Tory Acheson brings a wealth of knowledge to the Fastpitch Prep staff. He has coached at all levels of the game, including the last 25 years at the college level at the University of Wisconsin – Parkside, Tennessee Tech and Kennesaw State. He began his coaching career at the high school level spending 9 years Whitnall High School in Greenfield, Wis. and is now working as a professional softball instructor.