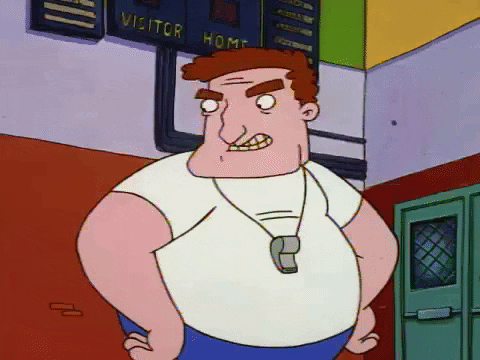 Before we start this discussion lets clear the air. I am writing a blog today that both sides of the argument apply directly to me and my coaching career. I understood that I was a difficult coach to play for when I was coaching. It was a choice that I made based on my experiences as a player and the mentors in the coaching world that I looked up to at that point in my coaching career.
How can I best sum up what I know about my coaching career? When I die, there will be one group of players who are very sad to see that I passed and remember all the things they learned from me. There will be another group that will only come to the funeral because they want to be sure that the old SOB is really dead.
I have come to grips with that truth and have used it to change the way I coach now. Many of you have heard me say on our. "Everything Fastpitch" podcast that I really wish I had been doing the blogs and pods when I was still coaching because I would be a better coach. Well, doing the blogs and pods as made me a better coach, just in the twilight of my career.
There have been a bunch of these articles on social media recently. They have been written from the point of view of young athletes who feel that the coaches they played for have ruined the game for them.
There have also been a bunch of articles on social media where athletes tell the story of the coach that pushed them mercilessly and how that helped them to rise to the occasion and become the great players that they became.
So who's right? Both!
The coach that ruins the game for one player is the same coach who might push another player to reach greater heights. The coach that reaches one highly motivated player to become great might also be the coach that pushes another player too hard and makes her quit. There is no easy, right answer to this question.
All I can say for sure is that I never meant to be the coach that ruined the game for any player. If I did, it wasn't because I meant to ruin the game for you. It was because I wanted you all to be great. I wanted our teams to be great. And I did the things I did to try to make that happen.
Was I a hard coach to play for? Yes, I was. Am I an easier coach to play for now? Of course I am. Does that mean I am a better coach now? It depends on if you are the player who will be sorry I'm dead, or the player who will want to throw dirt on the casket?
Success is truly in the eye of the beholder!
About the Author: Tory Acheson brings a wealth of knowledge to the Fastpitch Prep staff. He has coached at all levels of the game, including the last 25 years at the college level at the University of Wisconsin – Parkside, Tennessee Tech and Kennesaw State. He began his coaching career at the high school level spending 9 years Whitnall High School in Greenfield, Wis. and is now working as a professional softball instructor.