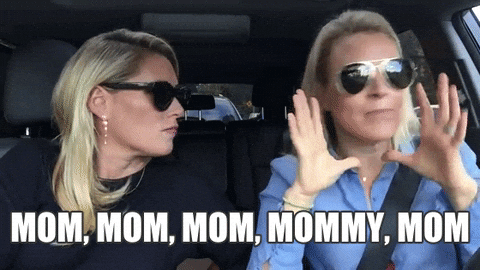 Okay, I know you think I write a lot of "crazy parent" blogs.
Well, if the shoe fits…
Here are the 10 different types of softball parents:
1. I'm not the coach, but if I was.
Has never coached a team but always has something say, usually, "just between you and I". Sneaks into the dugout, hangs around at practice, is always polite but has an agenda.
2. I'm not yelling, I'm encouraging!
Screams at their kid from the stands or sidelines while their child shrinks up from embarrassment. They expect perfection from their child, no matter their age or experience. Are at the back of the dugout after a strikeout or error to humiliate their child even further. When told to "calm down" is going to list all the time, money and effort they have invested so it's their right to get after their underperforming kid.
3. My kid never makes a mistake.
Called third strike – bad umpire. Dropped a fly ball – sun in her eyes. Doesn't catch the ball – bad throw from a teammate. Makes a bad throw – teammates can't handle the velocity of her throws.
4. I drop my kid off.
Never around or is nearby working on other things. No involvement with the team other than dropping kid off and picking up.
5. Watch from a distance.
Sits in a lawn chair in the outfield, usually alone. Isn't involved in team drama or politics but you are always curious why he/she sits away from everyone else. Very mysterious.
6. Inspector Gadget.
Shows up with whatever the latest gadget is that might improve his daughters or the teams performance. Owns a radar gun, pitching machine, batting cage, spin rate meter, bat speed meter, insider bat, insider balls…can be a benefit because it stretches the team budget!
7. My baby…
Within minutes you are going to be blown away by how amazing his/her daughter is. they hit it a ton, run like the wind or pitch like Jenny Finch. Really she does…
8. My kid pitches…
You'll hear about how much time she spends with her pitching instructor, pitching at home, how dedicated she is and how she throws 13 different pitches at 7 different speeds…and just think how good she will be when she moves up to 12 and under.
9. The Pacer…
walks around nervously the entire time his kid is playing. Depending on the position she plays this can range from occasional fidgety behavior to a constant flow of twitchiness.
10. The Proud Dad/Mom.
You should be proud just don't be one of the parents listed above while you are being proud!!
About the Author: Tory Acheson brings a wealth of knowledge to the Fastpitch Prep staff. He has coached at all levels of the game, including the last 25 years at the college level at the University of Wisconsin – Parkside, Tennessee Tech and Kennesaw State. He began his coaching career at the high school level spending 9 years Whitnall High School in Greenfield, Wis. and is now working as a professional softball instructor.