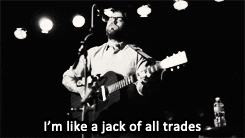 Many of us got into coaching because we wanted to share what we know about the game. I didn't really know anything about fastpitch softball when I started coaching but I had the great opportunity to learn from a very wise veteran coach. I was smart enough to run with that introduction and always look for experts who I could learn from.
No matter why you got into coaching there is a long list of things that you are signing up for when you take on the responsibilities of coaching. Here is the list, it's pretty good but I'm sure not truly complete.
1. Parent. Many of your athletes will need a parental figure in their lives. You may be the only person they can trust who can provide that kind of guidance.
2. "Mother". You will have times when you feel the need to protect your players. Whether it's from real-world challenges or just disappointment, you will need to show a softer side.
3. Strength coach. Most of you will have players who want/need to get stronger and have little or no idea about the right way to train. They will be coming to you.
4. Counselor. If you coach, you will have players bring issues to you. Be ready to offer help or direct them to the right resource.
5. Nutritionist. Kids eat like crap most of the time. If you want to help them play better be ready to help them eat better.
6. Teacher. The great John Wooden always said he was a teacher who used basketball as his classroom. Of course that means lessons on the field and off.
7. Motivator. You have to be able to push the buttons of a wide variety of kids. They all need motivation, so you need to figure out what gets each kid fired up to work when not working is a much easier option.
8. Event planner. Your teams schedule is only one part of the maze you have to navigate. Your personal life, players' lives and Mother Nature are all going to challenge your organizational skills.
9. Personal assistant. Paperwork, budgets, ordering uniforms and equipment, communication with the players, parents and staff. Get er done.
10. Public relations chief. If you want people to support your team, you need to get their attention and keep it. You are the first line of communication.
11. Athletic trainer. You better know how to apply a band aid, use trainers' tape, carry eye drops and feminine products and have a little knowledge about the value of ice, compression and hydration.
12. Sports psychologist. The mental game is a huge part of any team's performance. If you know a little, you know more than most. If you know a lot, your team has a huge advantage.
13. Social media director. If you want to reach your players in a timely and convenient manner then social media is a must. I hate having to say this because I fought this trend as long as I could but even a very old dog has to learn new tricks.
14. Fundraiser. No matter what level you coach, your budget isn't what it needs to be or what you want it to be. Whether it's selling candy bars, doing a raffle or running a clinic, you will be raising some money. period.
So don't be scared. It is a big job but it is the best job you'll every have. Embrace the challenge and you will make memories to last forever.
About the Author: Tory Acheson brings a wealth of knowledge to the Fastpitch Prep staff. He has coached at all levels of the game, including the last 25 years at the college level at the University of Wisconsin – Parkside, Tennessee Tech and Kennesaw State. He began his coaching career at the high school level spending 9 years Whitnall High School in Greenfield, Wis. and is now working as a professional softball instructor.