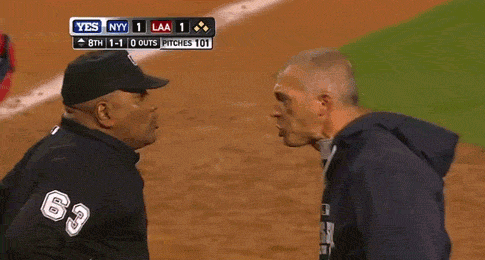 There is a shortage of people who want to umpire our great game.
The growth of the game has created so many opportunities for kids to play which is great, no doubt. You have a multitude of sanctioning groups, running a lot of tournaments all year long. You have school ball, college, high school and middle school. You have recreational league in every community. All this adds up to a lot of games and those games need umpires.
So why is there a shortage of umpires? There are many reasons to explain the shortage of umpires.
Do you want the bad news or the really bad news?
Pay
Except for the highest levels of college softball the pay for umpiring ranges from terrible to bad to, well, OK.
Once upon a time, I umpired dozens of games every summer for $10 a game. It seemed like a pretty good deal in 1990. Well, 30 years later many umpires are still making about the same amount. Some off the biggest showcase tournaments, which generate hundreds of thousands of dollars are paying umpires $20 or $25 a game. You can make more driving Uber and only half the people you meet are jerks.
Fan behavior
The number of crazy incidents we are seeing where umpires are being physically assaulted and verbally abused is at an all-time high. Thanks to social media and YouTube, we get to see the insanity of a regular basis. Now before you say that the umpire should expect a little abuse we can all agree that the level of "accepted" abuse has risen to all-time highs.
Participant behavior
I am guilty, I admit it. That being said, we see players and coaches consistently treat umpires with an overall lack of respect. That level of disrespect has ranged from the eye roll or smart remark all the way up to intentionally missing a pitch to insure that the home plate umpire gets drilled. All for a few bucks a game? I wouldn't do it.
Time Commitment
Many of the events you get to umpire are on weekends. Or evenings, usually after you have worked your real job all day long. If you are working weekday games, you often have to get off work early to get to the games. Most umpires want to be professional so they get there early to insure that they are there to fill their assignment which means extra time waiting in the parking lot for the tournament or game to begin. So a single game probably means a certain amount of time in the car to get there, prep time before the game, calling the game and then the ride home. A tournament means all day long all weekend long. Is there anything you want to do every weekend?
So where do we start?
Better pay means higher fees for the teams because we know most of the people running tournaments are unlikely to cut into their profits to pay umpires more. Expecting better behavior of players and adults who already know better, good luck! Telling umpires that they don't need to be there early so they can waste less time waiting, right.
If we want more umpires and better umpires, we need to change all these factors. Will it happen? Only when we get to the point that no one gets to play because there are no umpires.
Unfortunately we are headed there!
About the Author: Tory Acheson brings a wealth of knowledge to the Fastpitch Prep staff. He has coached at all levels of the game, including the last 25 years at the college level at the University of Wisconsin – Parkside, Tennessee Tech and Kennesaw State. He began his coaching career at the high school level spending 9 years Whitnall High School in Greenfield, Wis. and is now working as a professional softball instructor.