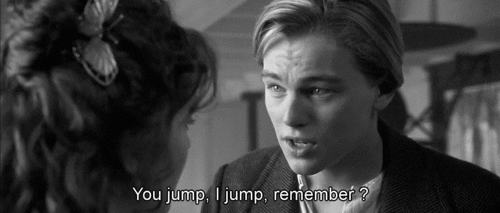 So what happens when the star player and the head coach clash? It depends on the level of play but clearly, in the NFL, when Aaron Rodgers is unhappy, Mike McCarthy gets fired.
How much impact can the star player have on your ability to coach?
Again, it depends on the level of play, but the message is very clear. The days of the coach being the ultimate authority figure are long gone. Now some of that evolution is a good thing. The days of Bear Bryant and the Junction Boys should not be revisited. But other aspects of these changes are less desirable.
Once upon a time, when a coach said jump players jumped. Now players want to know why jumping is important and what they will get out of jumping. When the best player on your roster wants to know why, everyone else follows that lead. When the best player jumps, everyone jumps!
The best players do have a direct impact on the attitude and effort of the rest of the team. Anyone who doesn't see that is probably still living in the "water makes you weak" world of old-school coaching.
As a coach, should you care what your best players think?
Only if you want to win!
About the Author: Tory Acheson brings a wealth of knowledge to the Fastpitch Prep staff. He has coached at all levels of the game, including the last 25 years at the college level at the University of Wisconsin – Parkside, Tennessee Tech and Kennesaw State. He began his coaching career at the high school level spending 9 years Whitnall High School in Greenfield, Wis. and is now working as a professional softball instructor.