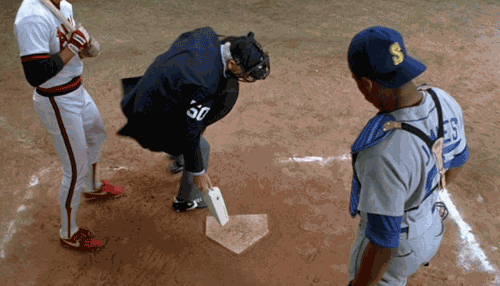 I have to give credit where credit is due. This blog is based on an article I read several years ago and was reintroduced to just the other day. Credit to Coach John Scolinos who was 78 years old in 1996 when he spoke at the ABCA baseball convention. He was one of the keynote speakers and delivered this basic message.
At all levels of the game of baseball, and softball, home plate is 17 inches wide.
Always!
When a pitcher struggles to throw strikes, in the game, home plate doesn't get any wider. It remains 17 inches wide and it is up to the pitcher to figure out a way to adjust their pitches to hit the plate. All 17 inches of it. No exceptions.
Coach Scolino then raised a very strong point. We don't widen the plate for a struggling pitcher but in many situations we do change the standards to make things easier for the players who play for us.
When a star player is late, are they punished or do we cut them some slack?
Widen the plate.
When your kid fails to do their chores or make their grades, do we hold them accountable or do we cut them some slack?
Widen the plate.
If one of your players gets caught drinking or smoking or doing any of a number of other potentially harmful or illegal activities, do we set them straight or do we change the rules?
Widen the plate.
Scolino's point was a simple one that bears repeating in this day and age. The point he made in 1996. still resonates today. When we change our standards to make things easier for our players or our kids or anyone we influence we weaken them.
So the point is a simple one. When you are a coach you are a leader. As a leader you face a choice. Set a standard and hold true to it or set a standard that really is no standard at all. One choice makes you a leader, the other makes you part of the problem.
Sev-en-teen inches! Don't widen the plate!!
About the Author: Tory Acheson brings a wealth of knowledge to the Fastpitch Prep staff. He has coached at all levels of the game, including the last 25 years at the college level at the University of Wisconsin – Parkside, Tennessee Tech and Kennesaw State. He began his coaching career at the high school level spending 9 years Whitnall High School in Greenfield, Wis. and is now working as a professional softball instructor.