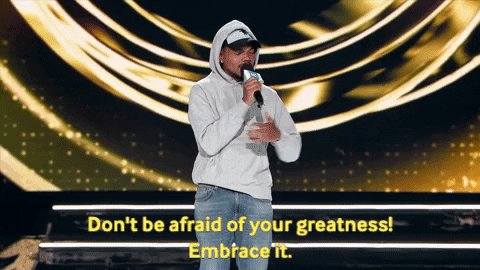 Greatness?
I have read many books about what it takes to become great at something. Obviously, hoping to find the key to helping the players I coached reach the amazing heights I hoped for them and the subsequent success that would then help our team be great.
I've read all of the great authors and about all the great players. Tiger, Jordan, Federer, Gretsky and Lebron. I've also read all about greats in other realms such as music or chess. There was a theory that became associated with many of these greats and that was tied to the amount of time the they developing their skills.
The theory says it takes 10,000 repetitions to be great, or so we thought.
Well the next wave of research has taken the Rule of 10,000 and turned it on its ear.
Yes, you need a great deal of practice to become great at something but just doing the repetitions isn't enough.
Picture a kid who wants to play in the NBA. He goes to the gym everyday and takes 500 shots. He has no rhyme or reason but he is taking his shots. When he gets to 10,000 he should be a great shooter, right?
Well, as always it's more complicated than that. His efforts are paying some dividends but they are not going to guarantee that he will fulfill his goal of become an elite player.
Now picture another NBA hopeful, same size and type of athlete, who goes to the same gym but takes 100 shots a day. He takes 10 shots and then deeply evaluates each shot. He looks at the shot, the height, the release, the spin and, ultimately, the result. After he evaluates the first 10 he takes another 10 trying to make the adjustments he found were needed to improve upon the results of the first 10. After the second 10 he repeats the process and tries again. Over and over again.
So for both players there is a high number of repetitions involved. Both players are working very hard to reach their goal and both are improving because of their efforts. The bottom line though, is that the player who is more deliberate in his practice, who is evaluating his effort and results, is much more likely to become the better player over the long haul.
Working very hard is important but working very hard and very smart is better!
About the Author: Tory Acheson brings a wealth of knowledge to the Fastpitch Prep staff. He has coached at all levels of the game, including the last 25 years at the college level at the University of Wisconsin – Parkside, Tennessee Tech and Kennesaw State. He began his coaching career at the high school level spending 9 years Whitnall High School in Greenfield, Wis. and is now working as a professional softball instructor.