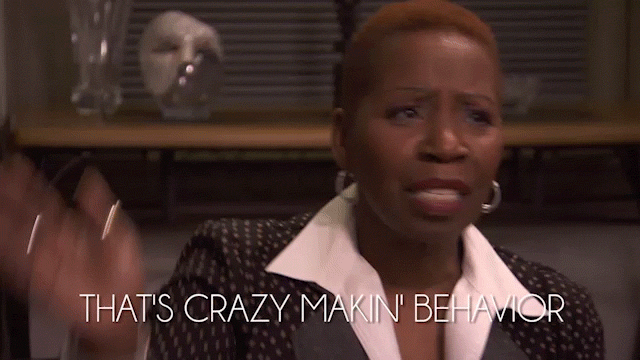 About 25 years ago, I saw something at the ballpark that I had never seen before.
I had just started coaching at Tennessee Tech and was at my very first recruiting event after making the move. I was sitting at Montague Park in Chattanooga, which has since been closed down because the park was sitting atop a contaminated landfill.
Anyone remember the movie, "The China Syndrome"? Nuclear meltdown was avoided by the last-minute heroics and dumb luck of the technicians at a nuclear power plant. So with that movie in mind, I named what I witnessed that day "The Chattanooga Syndrome!"
What I saw that day wasn't related to the fact that there was a life-threatening pile of nuclear waste under second base, but rather to the fact that there was a pile of nuclear waste inside the head of a parent.
About the fourth inning of a game, I noticed a Dad sitting in the bleachers not too far from where I was sitting. He was getting more and more aggravated. I figured out pretty quickly that his daughter was probably the only player sitting in the dugout who was not in the lineup.
I did notice that this player seemed to be very engaged in the game, cheering, giving high fives and clearly having a good time supporting her teammates.
But Dad was on a low boil because his baby wasn't in the game.
Then, before I knew what was going on, it blew up.
Dad stormed down and grabbed his daughter's hand and told her to pack up her $#?%, they were leaving. The player burst into tears and kept protesting that she didn't want to quit the team, again!
When she started to pack up her bag, Dad went off again, that bag didn't belong to her, it belonged to the team so she was to leave it behind. So there she was, holding her glove, bat, helmet and other random stuff in her arms while her empty bag was left hanging on the fence, And off they went.
What's the moral of this episode? Dad clearly wanted something that his daughter didn't. He was more wrapped up in playing time and role on the team than she clearly was.
The saddest part for me was to learn that this had happened before, and it ultimately caused this young player to give up softball all together.
Sounds kind of crazy right? Don't worry, more stories to come.
About the Author: Tory Acheson brings a wealth of knowledge to the Fastpitch Prep staff. He has coached at all levels of the game, including the last 25 years at the college level at the University of Wisconsin – Parkside, Tennessee Tech and Kennesaw State. He began his coaching career at the high school level spending 9 years Whitnall High School in Greenfield, Wis. and is now working as a professional softball instructor.