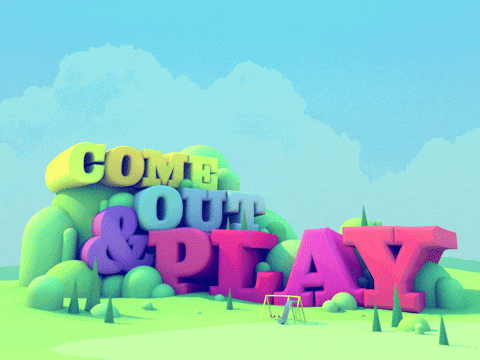 We try to blame technology for the sedentary habits of kids. The truth is it provides many of the things that kids really want, that they often don't get from team sports.
Kids want lots of action, freedom to experiment, and competition without exclusion plus no parents critiquing their every move! Simply put, the kid is the center of attention when they play video games and we know they don't always feel that way in team sports.
Let's take a look at some developments that reinforce the value of knowing your customer (your kid):
E-sports have gained a great deal of credibility. They have become mainstream and show no signs of slowing down. As a matter of fact, colleges and high schools are now offering e-sports as an option.
Soccer paid a heavy price in participation because they underestimated how much kids want to play with their friends. The soccer culture of emphasizing birth date cut offs created many situations where kids didn't get to play with their classmates. Teams that had been together were forced to reorganize which in turn caused defections.
NCAA rules for recruiting were changed drastically to meet the desires of the potential student athlete. Visits and communication are now allowed at earlier dates which has changed the culture greatly. The new rules have drastically changed the culture of recruiting and made a customer (the kids) much more comfortable with the process.
Exposure to new sports creates great interest among kids. A study conducted in Harlem showed that being introduced to new sports were a great way to increase participation. The sport that took off the fastest, wait for it, fencing! New, different, interesting and fun. All they needed was a chance to try it.
Kids will let you know what they want, if you ask. Flag football is among the fastest growing sports while tackle football is losing kids at an alarming rate. Why? They like the game but don't all like the contact and injuries. The conclusion would seem clear that offering flag football as an option before high school would be a winner. There are other examples where kids are voting with their choices.
If we ask kids what they want. If we expose them to different opportunities. If we encourage the types of activities that draw them in, we are going to get the participation we want.
About the Author: Tory Acheson brings a wealth of knowledge to the Fastpitch Prep staff. He has coached at all levels of the game, including the last 25 years at the college level at the University of Wisconsin – Parkside, Tennessee Tech and Kennesaw State. He began his coaching career at the high school level spending 9 years Whitnall High School in Greenfield, Wis. and is now working as a professional softball instructor.