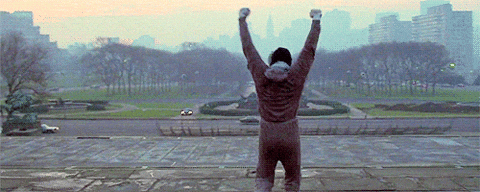 Many players talk about wanting to be great. They talk about great like it is something that only needs to be "wished" into becoming a reality. The standard to be considered great is so high that most players will never truly reach that level of accomplishment but that doesn't mean that they shouldn't aspire to greatness. Let's just be real about what great really is.
Why do most players fall short of "great"?
A very wise person once said, "Good is the enemy of great!" Voltaire has been quoted and misquoted many times since he made this statement but the message is clear. This quote was the inspiration to this series of blogs and offers a great opportunity for us to become something better.
We're Human
What Voltaire was speaking about, I believe is what I call "Human Nature".
Human Nature is the almost natural feeling of when "good enough" really is good enough. As long as I'm having success that is all that I need. If I'm accomplishing the task, that is all that is required and thus the standard that I am trying to achieve.
How doe's that relate to fastpitch softball you ask?
We often think that the only thing that matters is winning. If we are winning, if I am hitting pretty well, if I am pitching well enough to win then I am doing all I really need to do. Winning is the goal, right? So if I'm winning then I am working as hard as I need to.
Be honest, we all fall into this trap, at least for a while. What separates most of us from the exceptional amongst us?
The great aren't competing with others. They are competing with themselves. They are competing with their potential. They are competing with the game and the opportunities that the game presents us with.
To be great, we need to work at a level that's much greater than what we will do normally. Great players are always the first to arrive and the last to leave. They are always looking at their weaknesses and attacking those weaknesses with a vengeance. They are never satisfied. They keep grinding, keep digging and keep working until they can't work anymore. And then they do it again the next day.
So you say you want to be great?
About the Author: Tory Acheson brings a wealth of knowledge to the Fastpitch Prep staff. He has coached at all levels of the game, including the last 25 years at the college level at the University of Wisconsin – Parkside, Tennessee Tech and Kennesaw State. He began his coaching career at the high school level spending 9 years Whitnall High School in Greenfield, Wis. and is now working as a professional softball instructor.