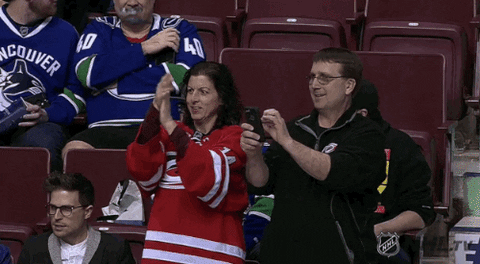 Parents are always going to be parents. They love their kids and want their kids to accomplish great things. They are all very proud when their kid is a part of something big, like the WCWS and they should be!
What I didn't see during the WCWS was parents running down to the dugout to check on their kid. To see if they needed a drink or to apply sunscreen. What I did see was parents supporting their kids with a great deal of enthusiasm while still allowing their kids the space they needed to play such important games.
What I didn't see was parents screaming coaching cues to their players while the game was going on. No hands inside the ball, no keep your eye on the ball, no watch out for the change up and so on. They gave their kids the credit that they deserve to play the game the way they have been coached to play it.
What I didn't see was a parent approaching a coach after a game to question playing time or spot in the batting order with their kids coach. I also didn't hear a single comment about how much this coach was screwing up their kid or didn't understand how amazing their player was if they only got the chance. What I did see was parents cheering like crazy for their team and their kids.
What I didn't see was parents talking trash or making a scene with the opponents' parents. And this included a rivalry as bitter as any in college athletics when Oklahoma and Oklahoma State played each other. What I did see was enthusiastic support for their own team and respect for the opponent. At least publicly, for sure!
Seeing a group of parents supporting their kids at such an important event was inspiring and instructional. If you can keep your cool when a national championship hangs in the balance tells me we can do it all the time. Please!
About the Author: Tory Acheson brings a wealth of knowledge to the Fastpitch Prep staff. He has coached at all levels of the game, including the last 25 years at the college level at the University of Wisconsin – Parkside, Tennessee Tech and Kennesaw State. He began his coaching career at the high school level spending 9 years Whitnall High School in Greenfield, Wis. and is now working as a professional softball instructor.