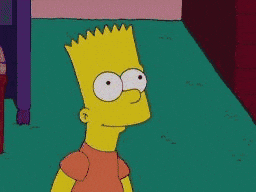 Many of you know my son, Chuck, is currently at the University of Florida working on his PhD. It makes me proud every time I get to mention that.
As a doctoral student at Florida, Chuck teaches classes in the English Department. He has taught some of the fundamental composition and literature courses. He has also the opportunity to design some classes of his own. Knowing he has had the opportunity to teach classes built on things that really interest him has allowed us to have a bunch of great conversations about his teaching.
I know, I know, get to the point!
During one of our conversations I learned that Chuck has several athletes in his class. His background has him being very understanding of the demands on the time of athletes at such a high powered athletic program but I also know that he will give everyone the grade they earn. No exceptions.
So I asked the obvious question, "Are you giving out any F's?"
When Chuck answered the question I was blown away. "We don't give anyone an F". Huh? No one fails a class? Of course not, my son explained to me, many people fail classes but no one gets an "F".
So now I am totally confused. People fail but they don't get "F's"? What do they get on their report card then?
A student who fails a class at Florida gets the letter grade of E.
Why not an "F" like everywhere else I asked and, of course, my son looked at me like I just fell off the turnip truck. Then he explained what should have been obvious.
When you walk around the Florida campus you see thousands of people wearing the logo, sporting the gear, supporting the Gators!
What is the logo?
The Florida F.
It would be a pretty lame marketing tool to have the one letter in the alphabet that identifies your proud school and proud athletic program associated with failure.
So at Florida, you can fail a class, but you don't get an F.
About the Author: Tory Acheson brings a wealth of knowledge to the Fastpitch Prep staff. He has coached at all levels of the game, including the last 25 years at the college level at the University of Wisconsin – Parkside, Tennessee Tech and Kennesaw State. He began his coaching career at the high school level spending 9 years Whitnall High School in Greenfield, Wis. and is now working as a professional softball instructor.