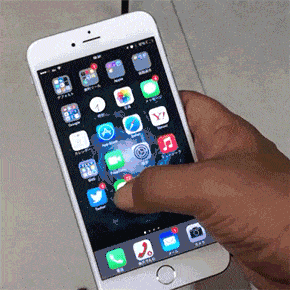 Colorado has become the hub of all things softball for a couple of weeks each year because so many players and parents are hoping to be seen by college coaches. College coaches come out is great numbers to evaluate and find the players who will make up their future rosters.
Over the years, I've done dozens of recruiting seminars and have tried to share some of what I have learned with softball players and their families as they embark on this process.
There are many things that I hope these players and families will take away from these sessions, but none is more important that what I call "The 14 Commandments."
What are the Commandments supposed to accomplish? To help the next wave of potential softball players avoid making the same mistakes others have made.
No. 13. Social Media!
Every college coach I know monitors the social media presence of every player they are seriously recruiting. Old coaches like me had their young assistant coaches do it, but monitor it they did!
Why does a college coach care about what a player says on social media?
What a person posts, like or shares gives a look into the person and what they think, feel and care about. Young people use these outlets to communicate with each other more than any other method. Coaches want to know the people they are recruiting.
A negative presence on social media makes a very poor impression on people who see it. Especially college coaches trying to decide if they want to recruit a player. Whining about a coach or teammate, complaining about playing time or just general negativity are all red flags coaches look for on social media.
Posting suggestive, provocative, controversial items is another very serious mistake made by players and parents.
Red eyes and red solo cups are always a bad look!
Remember, you are not being measured by your standards!! You are being measured by the coach recruiting you and their opinion may be much more conservative than yours or your family!!
Players, please remember, once it is out there, it stay out there forever. I know, you can delete a post or it is supposed to disappear after 15 seconds but…
About the Author: Tory Acheson brings a wealth of knowledge to the Fastpitch Prep staff. He has coached at all levels of the game, including the last 25 years at the college level at the University of Wisconsin – Parkside, Tennessee Tech and Kennesaw State. He began his coaching career at the high school level spending 9 years Whitnall High School in Greenfield, Wis. and is now working as a professional softball instructor.
Comments? Questions? Suggestions? Contact fastpitchprep@gmail.com.