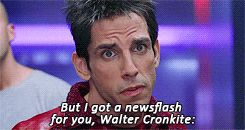 For the first time in a long time, something happened that I was positive I would never see. I thought pigs would fly before this would happen. I would have bet everything I own that I would never see…me have to admit in public that I was wrong.
The NCAA passed legislation today that makes it illegal for a Division I softball coach to have recruiting discussions with any player before Sept. 1st of that player's junior year. In effect, putting an end to the craziness that recruiting has become.
The key points include:
No Division 1 coach can talk to a player or her parents about recruiting under any circumstances, at any time prior to September 1st of her junior year.

Division 1 coaches can not use any third party, i.e. travel ball or high school coaches, to relay recruiting information to a player or her parents.

All recruiting communication, e-mails, phone calls or in person communication can commence on September 1st of the junior year which simplifies the rules regarding contact.

Verbal commitments that are already in place are not impacted by this legislation because the NCAA does not legislate or recognize such agreements.

When a player attends a camp the coaches ARE NOT allowed to have any recruiting conversations with those campers.

Campers can be given a campus tour but that tour can not include any recruiting discussions.

Division I coaches are allowed to have discussions with travel ball or high school coaches about a player on their team but that communication can not be used to "indirectly" send recruiting messages to a player or her parents.
What does this mean for the hundreds of players younger than September 1st of their junior year who are "committed" to a school?
The coaches at the school that a player is committed to are not allowed to talk to them about recruiting. PERIOD!! The players and their parents are going to have to believe that the coach who they committed to already will hold true to that promise. For as ever long as they need to wait.
Now I'm not naive enough to think that most of the coaches involved in the early recruitment of these players have not proactively already told those players, families and travel ball coaches that they "have nothing to worry about!" I believe most coaches saw this possibility coming and already covered their bases.
Will this really change the way players and their families promote themselves to college coaches?
The only thing that will change is that players and families will not "hear the magic words" from a college coach. They will still feel just as much pressure to play, go to camps, go to games, make unofficial visits and so on. They just won't be able to make the big announcement about being committed.
So why do I have to admit I was so wrong?
Not too long ago I adamantly argued in blogs and on our podcast, "Everything Fastpitch," that I didn't think early recruiting would end until the big schools decided that it didn't benefit them. That the NCAA would never pass legislation that would change the recruiting game. Well I was wrong and I think I was right.
So how can I be wrong and right, at the same time, about the same topic?
Please check out the next blog, "Why Early Recruiting Was Killed!" It's sort of like a flying saucer, you might not want to admit that you believe, but you will have to wonder!
About the Author: Tory Acheson brings a wealth of knowledge to the Fastpitch Prep staff. He has coached at all levels of the game, including the last 25 years at the college level at the University of Wisconsin – Parkside, Tennessee Tech and Kennesaw State. He began his coaching career at the high school level spending 9 years Whitnall High School in Greenfield, Wis. and is now working as a professional softball instructor.