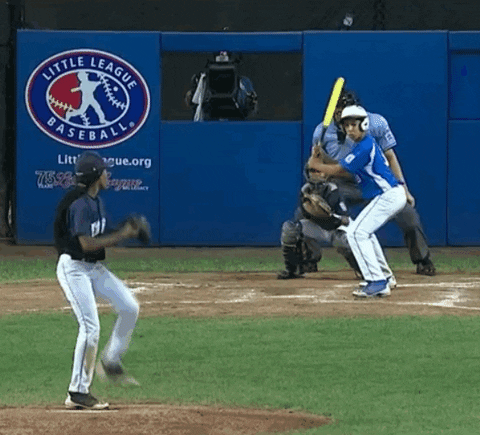 We all remember Mo'ne Davis as a Little League baseball star from a few years ago. She became very famous for her outstanding performance during the LLWS and showed the world that she could compete at the highest level at her age group.
Mo'ne is featured in Sports Illustrated in a "Where Are They Now?" follow up to the great story she created about 5 years ago when she was featured on the cover of the magazine.
Mo'ne is going to be a freshman at Hampton University and is a member of their softball team. She is bringing a whole lot more fame than the typical incoming freshman, but a freshman she is.
She will experience all the same things that her teammates will experience, with one very prominent exception, none of them have been on the cover of Sports Illustrated.
During her high school career, she started out playing baseball as a freshman but switched over to softball because she wasn't getting many opportunities to play. She also saw the handwriting on the wall that softball had a much brighter future at the college level.
Why Hampton? Mo'ne wanted to attend an HBCU so she could be in the majority after attending a nearly all-while private school. To have a chance to blend in a little more as a freshman athlete. Hampton is a school with a long history tied all the way back to Lincoln's Emancipation Proclamation and the first classroom for newly freed men and women.
Mo'ne wrapped it up best when she said, Hampton felt like home. She has traveled a long road to get there but we are all pulling for her to accomplish all she can!
About the Author: Tory Acheson brings a wealth of knowledge to the Fastpitch Prep staff. He has coached at all levels of the game, including the last 25 years at the college level at the University of Wisconsin – Parkside, Tennessee Tech and Kennesaw State. He began his coaching career at the high school level spending 9 years Whitnall High School in Greenfield, Wis. and is now working as a professional softball instructor.