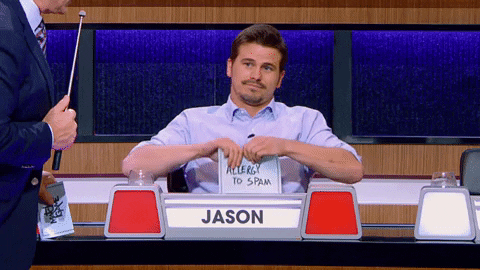 How do I know if a college coach is interested in me?
What does an e-mail mean?
What does it mean when they are at my games?
How about if they call me or ask my travel ball coach to have me call them?
Those are all the proverbial million dollar question. Each has an answer, some of which you are going to like more than others.
First Things First
There are rules that limit when a college coach can contact you and in what manner. They can always come see you play, no matter what your age or grade in school. They can also send you certain information, camp brochures and questionnaires, at any time. They are not allowed to send you recruiting-specific correspondence and they are not allowed to call you or text you until Sept. 1st of your Junior year.
E-mails?
The limitations on when an e-mail can be sent really complicates the answer to this question. Many people think that an e-mail means a scholarship offer must be soon to follow. This is rarely the case. The initial e-mail is often a way to gauge whether a player is interested in a college program. Many coaches use this free form of communication as a way to test the waters with a recruit.
All college coaches will send an early e-mail with camp information and questionnaires to recruits. This is, for lack of a better way to say it, a way around the date limitation. It is also a way for them to see how interested a player is by whether they respond or attend the camp. Getting a camp invitation with a very generic message doesn't mean that a school is really interested but one that is more personalized, includes a coach's phone number, or asks specific questions, does indicate a higher level of interest. It still doesn't mean a scholarship offer is in the mail but it does indicate a higher level of interest.
What if a coach comes to my game?
When a college coach is in attendance at one of your games this is a good indicator that you have at least gotten their attention. If they have carved time out of their schedule to see you play they are interested. How interested will depend on many things, including how you play while they are there to evaluate you. I know it adds pressure to playing but you need to play the game the right way. Hustle, play hard, be aggressive, take great swings, run the bases hard and go all out for balls on defense. That will all make a good impression.
Phone tag?
If a college coach calls you or asks you to call them, they are very interested in you as a prospect. Again, that still doesn't mean that they are going to be knocking down your door with a scholarship offer but they are more than casually interested in you.
Be prepared for the phone call. Have a list of questions you would like to ask. Be sure you know some things about their school and program. Engage them in a real conversation. Remember, college coaches are people too.
I thought you'd never ask!
Finally, my experience is that the vast majority of college coaches are honest people. If you want to know how interested a coach is, don't be afraid to ask specific questions about how interested they are in you. Of course, you need to be prepared to hear that some coach may not be interested in you but, at least you'll know. Knowledge is power and often the only way to get information is to ask difficult questions.
You also need to be savvy enough to listen between the lines too! If a coach has a difficult time telling you where you are on their recruiting landscape, it very well might be because they don't want to have to tell you the hard truth, that they aren't interested in you.
Be aware and I think you can navigate this hurdle.
About the Author: Tory Acheson brings a wealth of knowledge to the Fastpitch Prep staff. He has coached at all levels of the game, including the last 25 years at the college level at the University of Wisconsin – Parkside, Tennessee Tech and Kennesaw State. He began his coaching career at the high school level spending 9 years Whitnall High School in Greenfield, Wis. and is now working as a professional softball instructor.