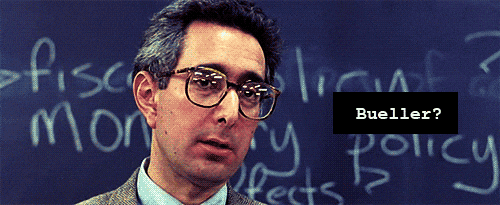 Coaches, be honest. How many times have you said something that sounds very much like this?
"Come on! We just worked on this in practice!"
A couple weeks ago I talked about how I wish I was writing this blog and doing our podcast, "Everything Fastpitch," when I was still coaching because I have learned so much that I would have been a much better coach!
So I just learned something so valuable, so important about my coaching style that I REALLY wish I had known this years ago.
When we practice, we give explanations to our players. We tell them how to do things. We run drills to allow them to practice what we just explained to them. We watch our players execute what we just told them to do and we leave practice happy as can be because our players clearly understand what we're after. What's more, they've shown that they can execute it.
Right?
Well, if we accomplished what we thought we accomplished during the scenario explained above then how do we go out on the field for our next game and screw up what we thought we understood so well.
The most frustrating thing in coaching, right? "Come on! We just worked on this in practice!" If you had a dollar for every time you said or thought this you would be a very rich person.
So here's the problem:
When we explain, when we give hints, when we tell our players how to accomplish a task we are giving them short-term knowledge. They will remember the skills and situations for a short period of time. About as long as the practice where they convince us that they understand. Sort of like when you are a kid in school and you cram for a test, take the test and then forget everything you just crammed.
Where does real learning take place?
We need to make things more difficult in practice. We need to allow our players to struggle and I mean really struggle to solve a problem. We should often times, leave practice without having totally solved the problem so our players have more time to process things and come up with strategies of their own to solve it. When they struggle to solve a problem they really learn, for the long term.
Now let's be honest, as coaches, we hate leaving practice feeling like our team doesn't have all the answers. Human nature is our enemy, we are fooled into thinking the short-term lessons they have learned are going to lead to on field success but then we leave the games upset because when the stuff hits the fan our kids clearly didn't "know" what to do. It left them just like the crammed test information.
Coaches, it's up to us. Do we want to leave practice fooled into thinking we are ready, or leave the games knowing we really were?
About the Author: Tory Acheson brings a wealth of knowledge to the Fastpitch Prep staff. He has coached at all levels of the game, including the last 25 years at the college level at the University of Wisconsin – Parkside, Tennessee Tech and Kennesaw State. He began his coaching career at the high school level spending 9 years Whitnall High School in Greenfield, Wis. and is now working as a professional softball instructor.