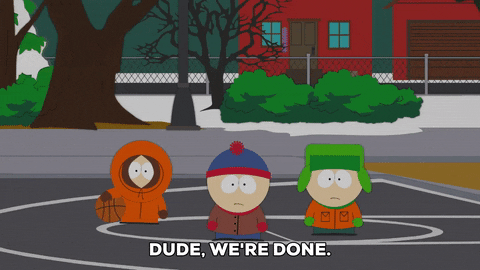 There are many instances where a player should leave her team. There are just as many reasons why a player should stick it out with her team. Which is the right choice? As usual, it is very complicated.
Players only get to play for so long. Their career does have a shelf life and even if that includes a high school or college career, the day is on the horizon when they don't get to play anymore. That's one of the things that makes this discussion so loaded.
On the other hand there are many lessons that a player can learn from working through a difficult situation. Playing for a very demanding or even mean-spirited coach can teach you life lessons that will help you succeed in other areas of your life.
We know both sides of the coin have value and which side you choose to believe in is often motivated by your situation. There is no simple answer. But I do think there are some things for both player and parent to consider.
What is really going on? Are both players and parent aware of what is happening at practice, in the locker room, on the bus or in the dugout? Trying to be as objective as possible, do your research and decide of what you think if happening is in fact true. If you're sure, then your decision will be a stronger one.
What are the options? There are many options for a travel ball player to switch teams that might not be available for a school ball player, or even a rec ball player. Most families are not in a position to switch schools so the options might be play or not play. Be sure you know the options and your decision will be a better one.
What can be learned by weathering the struggles? We all know that the real world awaits all our kids. Will the challenges of playing on this team teach the kids of things that will be valuable later on. Is the challenge worth the pay off? Weigh out the pluses and minuses, and you'll be more comfortable with your decision.
What will we gain with a new team? Players want to play and many of these decisions have playing time at the core. Again, the setting creates different options. If you are unhappy with your role on a travel team there are many other options. If you are unhappy with your role on the high school team, your option is probably choosing track or volleyball rather than changing schools. Be sure the increased playing time will make you happier in a new setting.
Sports is meant to be a vehicle for us to help young people grow and learn. We hope that the experiences gained from being part of a team, competition, hard work and sacrifice will make for happier adults.
The question is, how unhappy does a kid need to be in order to learn these life lessons? And is it worth it?