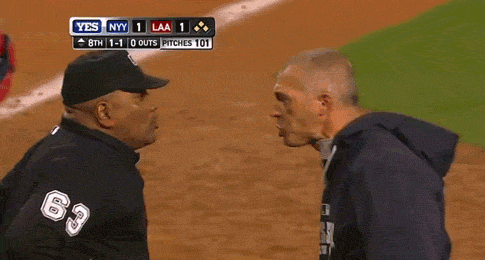 The State of Kentucky is pushing through a bill that is designed to create laws that will restore, hopefully, civility to the world of youth sports.
We all know the horror stories of craziness in the world of kids sports. Parents fighting each other at a softball game, one coach choking another coach out for not playing his kid, umpires and referees being assaulted and threatened are a regular occurrence.
Crazy, right?
Well, Kentucky is taking a step to stop the madness. House Bill 65 will criminalize intimidating sports officials and strengthen punishment for assaulting them. This law will include all game officials, at all levels, and is a Class A misdemeanor. That means up to 12 months in jail for anyone convicted.
Mistreatment of officials is a huge problem and is leading to many officials leaving all sports, all across the country. A national survey has shown that almost 50 percent of all officials across the entire spectrum have felt threatened on at least one occasion. We all know police and fire put their lives on the line every day but other than those special professions, no one should feel threatened when they do their job, ever.
A survey of officials in Kentucky, which was a major motivator in the creation of this law, stated that more than 75 percent of all issues at high school sports were created by adults. Parents and coaches are the primary bad actors and their actions often escalate issues rather than solve them.
Additionally they discovered that 80 percent of young officials quit after their second year because they feel that the aggravation is far greater than what they are willing to endure. If 80% of young officials are quitting because off how they are being treated it is fair to ask where the officials are going to come from.
Now don't get me wrong. We love your passion and support of the kids. That is a big part of what makes sports special but everyone needs to remain in control of their emotions and treat officials with respect. Obviously, we all want to win but if we have no umpires to call the games, we have a much bigger problem!
About the Author: Tory Acheson brings a wealth of knowledge to the Fastpitch Prep staff. He has coached at all levels of the game, including the last 25 years at the college level at the University of Wisconsin – Parkside, Tennessee Tech and Kennesaw State. He began his coaching career at the high school level spending 9 years Whitnall High School in Greenfield, Wis. and is now working as a professional softball instructor.