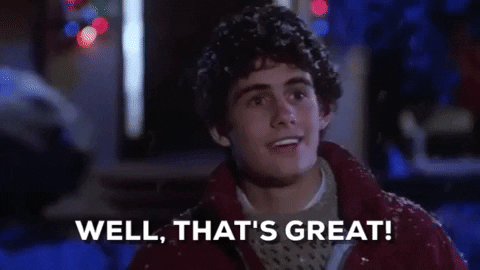 Everyone wants to be "Great" at something, right?
"Greatness stays with a man", just ask Gene Hackman in "The Replacements." In the movie, Gene helps Keanu Reeves, playing the immortal Shane Falco, find the greatness that was lost inside him due to the doubt created by one very tough day. The faith Gene shows in Shane allows him to have the storybook finish that many athletes hope for.
Here's the truth: Most of us will end up being good at something. Very few if any of us will achieve true greatness. I'm almost 60 years old and in my life I know exactly one person who has become, what I would call "Great"!
Rich Froning Jr. played Little League baseball with my son, Chuck. Rich was good athlete but didn't really stand out as an amazing baseball player. He had a solid high-school career and was going to play at the collegiate level. But something crazy happened, the stars aligned and Rich found his true athletic calling. Rich is a man of great faith and I believe he understands that his "greatness" is found in something much higher than just a workout!
CrossFit found Rich, thanks to Chip Pugh who was our strength coach at Tennessee Tech. Chip was a fan of CrossFit and used it's foundation to build our strength program. I loved the competitive nature of the program and the fact that it made strength something that the kids could stay excited about. Rich Fronning started with CrossFit at TTU and entered one of the first CrossFit Championships.
Rich finished second the first time he entered the CrossFit finals!! Amazing right? Of course, to everyone but Rich. His "failure" in the final event pushed Rich to work so hard to insure that he never finished second again and that he became a CrossFit and fitness legend. Some of the workouts I saw Rich put himself through would make you cry, just thinking about trying it.
What's the moral to the story? Rich Froning is the only person I know personally who I think of as a "great" athlete. I've coached a bunch of amazing players. I've worked with a bunch of really good players but I have never coached anyone who I feel meets the standard of great.
Why is that important?
Be honest with yourself! If you say you want to be great, take a minute and search "Rich Froning Jr. Workouts" on You Tube. Do you want greatness? Are you that willing to work? I hope so. But don't talk about greatness unless you know what it really is.
The truth is always the truth! If you want to be great, I applaud you! Be honest with yourself about what you are really getting into. Get busy! You are embarking on a very challenging project. Good Luck!
About the Author: Tory Acheson brings a wealth of knowledge to the Fastpitch Prep staff. He has coached at all levels of the game, including the last 25 years at the college level at the University of Wisconsin – Parkside, Tennessee Tech and Kennesaw State. He began his coaching career at the high school level spending 9 years Whitnall High School in Greenfield, Wis. and is now working as a professional softball instructor.