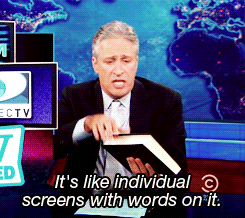 Recruiting has changed a lot in the softball community over the past few years. Gone are the days of early early recruiting where sixth graders were being evaluated and offered scholarships.
A new calendar was created where very specific dates were established that outline when and where a college coach can have contact with a potential recruit. The transfer portal was created and this allows many college coaches to choose established veteran players rather than less known high-school players. And finally the Coronavirus pandemic has created a potential log jam in college programs where players that would be cycling out of a program will be around for an extra year.
One thing has not changed: Good students are always going to be in higher demand. A player who qualifies for academic scholarship money is much more attractive to a college coach. Being a great student also opens many more doors financially for a player because a school that might not be in a position to offer an athletic scholarship might still be very affordable because your academics help to pay for school.
There are some key things for players and parents to remember:
1. Start early. Many kids struggle early in high school. Get after it right away. If you start strong, it's easier to maintain a high level.
2. College coaches think they can help a player develop their skills on the field but know they have little control over what happens off the field. If a kid is a good student in high school they are more likely to remains good students in college.
3. College coaches are going to confidently recruit a player who has demonstrated their academic success in high school.
4. Good grades in high school are the best predictor of good grades in college. Good grades are the result of hard work.
5. Good grades in high school usually indicate that a player has good time management skills. That's another benefit when they get to college.
6. Good grades in high school indicate that a player is highly self motivated. Another benefit when they get to college!
7. College coaches need players to stay in school and graduate. There are penalties attached to programs that lose players to academic reasons.
8. Good grades indicate smart players. Book smart doesn't always translate into game smart but it is a great place to start.
Crazy times lead to great opportunity. One opportunity will always hold true. Strong academics create a more recruit-able player.