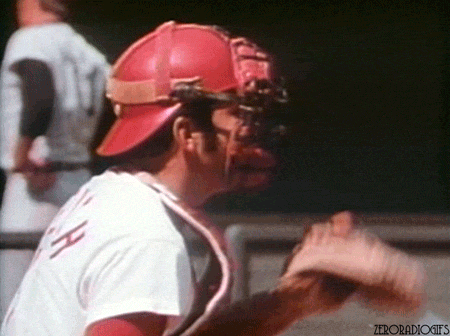 Headline:
A glove is the second most expensive piece of equipment most players will buy. Thankfully, if you get the right glove, it will last for a very long time!
Generally speaking, gloves are like cars. You can get a Chevy, a Buick or a Cadillac. What makes one better than the others?
Catcher? Get the glove designed for you.
We strongly suggest that catchers use a glove designed for catchers. They are designed to protect the catcher's hand from the wear and tear that comes from receiving the high volume of pitches they need to.
Padding and depth of the pocket make it much more comfortable to use. This design also gives the pitcher a bigger target to look at.
You can use a fielder's glove to catch. A young catcher can probably get away with using a fielders glove but as they move up the age ranks and the pitcher's speed increases the potential for injury increases. I strongly believe that the extra cost is more than offset by the risk of injury.
Plus, a sore handed catcher is less likely to catch the ball.
About the Author: Tory Acheson brings a wealth of knowledge to the Fastpitch Prep staff. He has coached at all levels of the game, including the last 25 years at the college level at the University of Wisconsin – Parkside, Tennessee Tech and Kennesaw State. He began his coaching career at the high school level spending 9 years Whitnall High School in Greenfield, Wis. and is now working as a professional softball instructor.
Comments? Questions? Suggestions? Contact fastpitchprep@gmail.com.