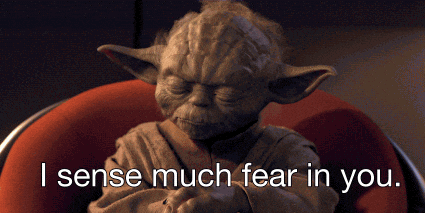 We've all seen the t-shirts. Softball…there's nothing soft about it!
When you hit, catch or throw a softball you quickly realize that its isn't soft at all but rather it is just as hard as a baseball. There is an explanation about why our game is called softball, but that is for another blog.
So the ball isn't soft. It is hard and when it hits you it hurts. How much it hurts depends on many things but the reality of it is that the pain a player feels when they get hit impacts their willingness to put themselves in harm's way again.
Very young players are often afraid of the ball. They are afraid that a ground ball could take a hop and hit them, they are afraid that they may misjudge a thrown ball and it will hit them and they are always afraid that the beginning pitcher may hit them with a pitch. All this adds up to a primal fear that is very difficult to overcome.
We've all heard about the instinctive reaction of "Fight or Flight". This is the way your body reacts to the potential for impending danger. Whether that fear is well-founded or not makes no difference. Your heart rate increases, your breathing changes and your body is ready to act.
This same reaction impacts young players who are afraid of the ball. As coaches and parents we need to understand this fear and develop a way to help them overcome it. We need to be creative in our training methods to help our young players grow confident in their abilities.
There are a couple important things we can do:
Balls
There are many options on the market that allow us to train players without using a real softball. There are several different 'softy" balls that can be purchased in both 11 and 12 inch sizes so they are applicable to any age player. You can also use tennis balls, whiffle balls, nerf balls or sock balls as options to teach a player to catch the ball safely. They are also great for hitters to overcome the fear of getting hit by a pitch.
Masks
Young players should be encouraged to wear defensive masks no matter what position they play. This will protect them from the potential of serious facial injuries and also gives them confidence that they are not going to be injured.
Drills
Tossing or rolling the ball from a shorter distance to limit the velocity rather than hitting a ball with a bat is a great option. For beginning players a slow ball that they can field without fear is a great place to start. Then as they gain confidence and skill you can safely increase the speed that the ball is hit. Eventually your players will gain the ability to field harder hit balls consistently but this is really a walk before you run situation.
Coaching
We all want to push players to become the very best version of themselves we can. We need to be sure that our ego doesn't keep us from adapting the way we coach to help all the players we coach. And the reality of it is a simple one: All players, no matter their skill or age are subject to falling a victim of fear.
When a player gets hit, and it hurts, they are going to carry the memory with them. It doesn't matter if it's an 8-year-old who gets hit for the first time, or a college player who gets drilled in the ribs with a pitch. How we manage that reality as a coach will impact the way your player reacts.
Help your players overcome fear and everyone will have a whole lot more fun.
About the Author: Tory Acheson brings a wealth of knowledge to the Fastpitch Prep staff. He has coached at all levels of the game, including the last 25 years at the college level at the University of Wisconsin – Parkside, Tennessee Tech and Kennesaw State. He began his coaching career at the high school level spending 9 years Whitnall High School in Greenfield, Wis. and is now working as a professional softball instructor.