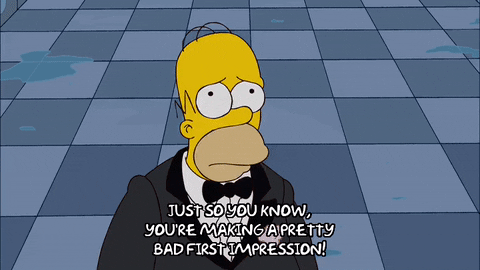 So you say you want to play college softball? You are going to all these camps to make an impression on college coaches, right? You want them to remember you so that they will come see you play and, ultimately, recruit you, right?
You only get one chance to make a first impression.
During our online recruiting seminar, we talk about the importance of standing out from the crowd. How you must do the things that make an impression on the coaches you are working with. And, most importantly, how competitive this process is.
So, when you go to a camp…
1. Listen to instructions! When a coach explains a specific drill to you and you immediately ask, "So what do you want me to do?" — you just made an impression.
2. Follow directions! When a coach tells you specifically where you go when you finish the current drill and as soon as the whistle blows you immediately ask, "So where do we go next?" — you just made an impression.
3. Do your best! When a coach tells you this is a difficult drill, but it will make you a better player and you struggle and give up, you just made an impression.
4. Hustle! When a coach asks you to hustle to pick up balls because the faster you pick up, the more chances you get to hit, and you wander around like a lost puppy, you just made an impression!
I always say, "You don't know what you don't know." We do the seminars and the blogs and our "Everything Fastpitch" podcast because we know you don't know and want to help.
Please take this advice!
Please make a positive impression!
About the Author: Tory Acheson brings a wealth of knowledge to the Fastpitch Prep staff. He has coached at all levels of the game, including the last 25 years at the college level at the University of Wisconsin – Parkside, Tennessee Tech and Kennesaw State. He began his coaching career at the high school level spending 9 years Whitnall High School in Greenfield, Wis. and is now working as a professional softball instructor.