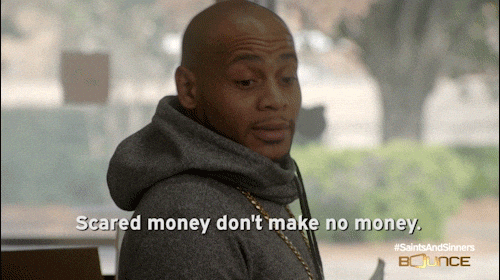 Death, taxes and spending money on youth sports. These are all things that are guaranteed in life. The first two we really don't get a chance to negotiate. Once upon a time, youth sports weren't a high-dollar investment. But we all know those days are long gone.
If I had come home and asked my parents for money to play on a team, they would have laughed out loud. We had school sports and the only cost to participate in those was the discounted physical examination that the school required.
Wow, how things have changed. Nowadays all sports cost. School ball has a participation fee attached to it which doesn't include equipment and a lot of other expenses. Travel ball is a big money operation that has many family choosing kids sports over paying their mortgage and running up huge credit card bills. Even recreational league softball has fees attached to pay for uniforms, umpires and awards.
At the end of the day, playing this game requires a financial commitment that seems to be like a snowball rolling downhill. It keeps getting bigger and bigger, which means that it isn't slowing down any time soon.
So how much are we spending? TD Ameritrade did a survey where they asked families how much they were spending. Here you go:
$100 – $499 per month                63%
$500 – $999 per month                18%
$1,000 – $1,999 per month          11%
$2000 plus per month                   8%
Now here is where it gets a little scary. Of the people surveyed 43% say they are not investing in their own retirement as a result of the amount of money they are spending on their kids sports. We all love our kids but we have to wonder about the return on the investment. And if that isn't scary enough, 24% of the people surveyed admitted to missing mortgage payments and running up large credit card bills because of the money they're spending on youth sports.
Why do people spend so much? We all know the answer, they think that they are making an investment that will yield a very high return. Of the families surveyed 67% think their child will get an athletic scholarship and 34% think their kids will reach the professional and Olympic levels in their sports.
We know that the number of athletes who actually earn scholarships is pretty small and in the sport of fastpitch softball that many of those scholarships are partial scholarships to boot.
If you are investing in youth sports because you love your kids and love spending time watching them compete you are making a great investment. If you are investing all this time and money in the hopes of getting your money back in a scholarship or professional career you're likely to be very disappointed. As long as you understand what you are "buying" then I think it is up to each family to make whatever choice makes them happy.
There is no right answer but I think you need to take a good hard look at the money you are spending. Stone Cold Steve Austin said it best, "That's the bottom liner!!