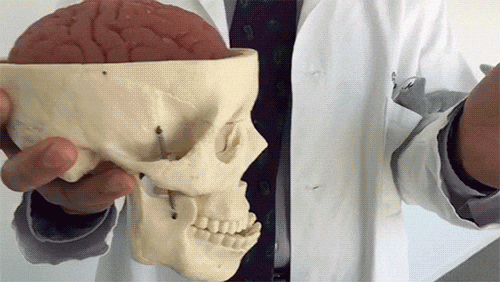 Concussions are a real part of all sports and there is a risk for all athletes in all sports. We know that certain sports appear to be inherently more dangerous than others but the risk is always there.
When a player gets an injury it is always a difficult time. We always hate to see a player suffer any kind of injury but we have to come to grips with one very important distinction. A torn-up knee is a terrible thing but, even if it requires surgery, it is something that can easily be diagnosed and treated. There are ways to measure the damage done and there are very strong systems in place to repair the damage.
When it comes to traditional injuries like knees, ankles and shoulders, the advances the have been made are amazing. What used to be a year-long or longer recovery has been drastically shortened and the likelihood that a player will be better than ever is a realistic expectation.
Concussions are a whole different animal.
There is a lot more known now than there was years ago. Once upon a time we inhaled some smelling salts and lied to our coach and got right back on the field. It was a sign of toughness to "shake it off" and keep playing. Boy, oh boy, were we wrong.
Thanks to some highly publicized issues related to famous NFL players who have suffered life altering and life-ending consequences from concussions, we are all a lot more aware of the severity of concussions. But that doesn't mean that we can't do more.
How many softball players are diagnosed with a concussion during their career? Well, that is an interesting discussion and adds to the reason why I wanted to write this blog. There appears to be a high likelihood that many softball players are "shaking it off" a lot more than we are aware of.
A collision on the field, a hard slide where a runner's head hits the defender or the ground, a pitched ball that hits a hitter in the helmet and hard landing when a player dives for a ball, and a fall over the temporary fence are just a few of the ways that a softball player might get concussed.
How often do we really pay attention when one of these things happens?
Not often enough. The symptoms are difficult to identify and we often aren't even looking for them. We need to become more aware of the possibility of concussions, and I don't mean the "knocked out cold" concussions, I mean the headache, stiff neck, feeling nauseated symptoms of what might be considered a very mild concussion.
Why?
There really are no mild concussions!!!
About the Author: Tory Acheson brings a wealth of knowledge to the Fastpitch Prep staff. He has coached at all levels of the game, including the last 25 years at the college level at the University of Wisconsin – Parkside, Tennessee Tech and Kennesaw State. He began his coaching career at the high school level spending 9 years Whitnall High School in Greenfield, Wis. and is now working as a professional softball instructor.