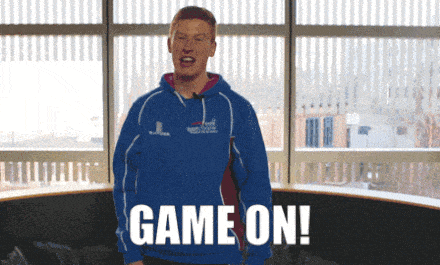 Every once in a while one of my hitting kids says something that cracks me up, or makes me think, or sometimes both. Emma Folds is one of my regulars and she and I have come to understand that there is a fine line between smartass and dumbass. And, of course, that at times we will cross that line which is what helped create this blog topic.
During a roundabout discussion we talked about how some athletes have a difficult time understanding that there was a time to be nice and a time to be competitive. The thing that initiated the conversation was her brother's football season and how he had to learn that it was OK to be nice off the field but had to learn to flip the switch to become much more competitive on the field.
So what's the point?
Many softball players face the same dilemma. They are nice, sweet, friendly kids who seem to be more concerned with playing the game the same way. They are afraid to ruffle any feathers. They avoid contact or confrontation. They blend in and get along. They might still be good players but they don't appear to have the fire.
Now I'm not saying that a player has to be mean-spirited or play dirty. But that doesn't mean that they have to play too nice, either. And you can play with great passion without even coming close to the imaginary line of going too far.
In our world of participation trophies and everyone gets to play, we need to take a hard look at what we really want our kids to learn from playing the game. What we want is kids who play with great passion, who play the game the right way and who are willing to do what it takes to be successful.
And, we want kids who want to win! Emma came up with a new term that sums it up very clearly:
We want players with great competitivity!
It might not be a word yet but it certainly says a lot!!
About the Author: Tory Acheson brings a wealth of knowledge to the Fastpitch Prep staff. He has coached at all levels of the game, including the last 25 years at the college level at the University of Wisconsin – Parkside, Tennessee Tech and Kennesaw State. He began his coaching career at the high school level spending 9 years Whitnall High School in Greenfield, Wis. and is now working as a professional softball instructor.