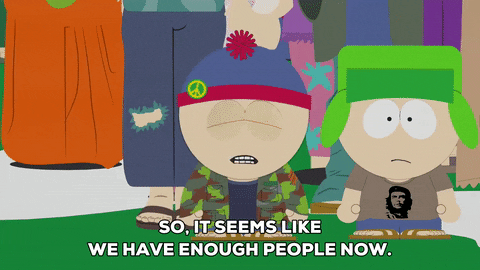 There is an interesting movement underway that could vastly change the face of the NCAA Softball Championship beginning in 2019. During the NFCA Convention there is always a great deal of discussion, arguing and politicking. This convention had two major topics.
I've already told you what I think about the nearly unanimous vote to end early recruiting – yeah, right!
The Other 27, on the other hand, is an earth shaker!
To qualify for the NCAA tournament a team must have at least a winning record. No team can be considered that has a record under .500, so some teams make it a practice to load up on games that they are very likely to win to meet this minimum requirement.
The SEC and other big conferences schedule home tournaments that invite beatable teams or travel to tournaments that feature beatable teams to increase their win total. Even to the point of offering monetary guarantees to entice these weaker teams to come and play. In other words, buying winnable games!
In 2017, this allowed all 13 teams in the SEC to make the NCAA tournament. Even Georgia, who finished in last place in the SEC, was selected as an at-large team. Whether the bottom teams from the big conferences are better than the second-best team in a smaller conference is a topic for another day, but the smaller conferences have decided to put them to the test.
Beginning in 2019, a powerful group within the "Other 27," or the non Power 5 conferences, has created a movement where they are all agreeing to avoid helping the Power 5 schools pad their win total. Tournaments are being organized that exclude the Power 5 schools, thus forcing them to play each other more. These same schools are also pledging to eliminate or, at least drastically reduce, the number of games they play against the Power 5 schools.
What's the bottom line?
If the Power 5 Conference schools have to play each other more, then the likelihood of them reaching the .500 minimum is greatly reduced. If less Power 5 schools reach the minimum then the other conferences are more likely to get second or even third teams selected to the NCAA tournament.
There is no doubt that the Power 5 Conference schools have many advantages. The one disadvantage that they face however, is evident here. They are vastly outnumbered by the schools in the Other 27!
It's great to see the little schools working together to get a bigger piece of the pie!
About the Author: Tory Acheson brings a wealth of knowledge to the Fastpitch Prep staff. He has coached at all levels of the game, including the last 25 years at the college level at the University of Wisconsin – Parkside, Tennessee Tech and Kennesaw State. He began his coaching career at the high school level spending 9 years Whitnall High School in Greenfield, Wis. and is now working as a professional softball instructor.