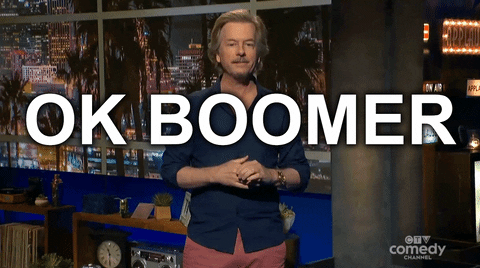 One of the constant refrains I hear from my coaching contemporaries is how different coaching today is than it was years ago. As an old coach, I can swear to this fact without any doubt. The world I grew up in as an athlete and as a young coach is not even on the radar of the current players anymore.
Well, the kids keep changing which means we as coaches need to choose, either we change or we, probably, become much less effective. So here is the list, from one very old coach, to all the rest of you.
1. Consider your players' perspective. Their world is much different than yours. Learn about them, their interests and what makes them tick. Developing this knowledge will better prepare you for coaching them.
2. This generation of player is skeptical. Where we grew up in a world where the coach was always right. These kids want to know that what you are asking them to do makes sense and when they do, like all other generations, will work hard to meet your standards. Invest the time in showing them that what you are doing is good for them and their team.
3. Don't waste their time. They have a lot going on, or at least they feel that they do. Provide them with organized and clear schedules. Try to avoid last-minute changes as much as possible. Less long winded discussions and more focus on the task at hand.
4. They want to be a part of a family atmosphere. They spend a great deal of their time interacting with each other. Give them clear roles and expectations so they can feel like they are contributing.
5. Make practices challenging and upbeat. Innovation and technology are things that they enjoy and look forward to. Using technology in training is going to go along way in getting them connected to what you are doing.
6. Connectivity is important to them. They are constantly updating each other on the things that are going on in their lives through social media. Give them time, face to face, to interact and catch up. During stretching, pre-practice chats, anything where they can get caught up will allow them to focus more on the tasks you need them to focus on.
7. Work to assist your unhappy players. They often lack the problem solving skills of past players. Make an effort to connect personally with each player and to address their issues as soon as possible and as often as need be.
8. Remember, they are going to keep their options open. If they don't like a situation they will bail out sooner than in times gone by. Stay on top of their concerns.
9. You need to encourage them to develop self-discipline. They have very high expectations but are often not used to paying their dues to get there. Things where "rookies" are required to do things that veteran team members don't have to do, like hauling equipment, cleaning up the dugout, or whatever you used to have kids do to earn their stripes can cause of issues rather than team building.

10. Never assume that your players will figure things out on their own. They often need guidance which means you need to stay on top of things. Talk to them. find out what is wrong and act on what you find.
They say you can't teach an old dog new tricks. Hopefully some of us old dogs can prove that adage wrong!
About the Author: Tory Acheson brings a wealth of knowledge to the Fastpitch Prep staff. He has coached at all levels of the game, including the last 25 years at the college level at the University of Wisconsin – Parkside, Tennessee Tech and Kennesaw State. He began his coaching career at the high school level spending 9 years Whitnall High School in Greenfield, Wis. and is now working as a professional softball instructor.