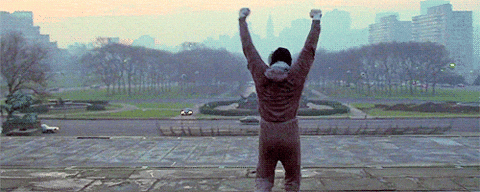 You've all heard it at least a million times. It's one of the oldest and most used lines of life advice that have ever been uttered. Your parents, grandparents, guidance counselor, coaches and friends all use this line. It is the gold standard!
If you do what you love you never work a day in your life!
Right…
I've been very fortunate to have spent the majority of my life doing exactly what I thought I wanted to do for a career. There have been a couple detours along the way but for the most part I have been coaching for over 40 years.
Here is what I have learned after spending 40-plus years doing what I love.
It is work!
And for younger coaches just getting started on their careers, it is getting more and more like work all the time. Now that doesn't mean that you don't still love it, because you do. But the reality is that some of what coaches are now dealing with is work, and some days it is hard work.
There is much more pressure to win now than there ever was early in my career. Coaches get fired all the time because they don't win enough. What you have done in the past doesn't carry very much weight. "What have you done for me lately" sounds like a job!
Recruiting is much more time consuming and competitive. Coaches never stop recruiting. Whether they are communicating with kids that are already committed to them, looking for the next commits or just looking for prospects, it never ends. A project that never ends sounds a lot like work!
Parents are their players' agents just as much as they are their parents. Coaches are always under the microscope in every aspect of their relationships with their players. Parents don't want to see their kids ever deal with any type of disappointment. if they don't play enough, if the coach is too hard on them, if they are unhappy, transfer. Or get your kids coach fired. Navigating a minefield every day sounds like work.
Players want what they want and they're used to getting it. The travel ball world has created a world where all kids get to play, whether they deserve to play is not really very important. These same players expect to play, wherever they end up in college. They don't understand how to compete because they never have. But they do know how to be unhappy about not playing. Dealing with a volatile workforce (players) sounds like work!
I know, I know, another coaches good, everyone else bad blog. I get it, you have heard this before. Here is the difference. I don't think anyone should change anything they don't want to change.
I just want coaches to know that they have a great job, but a job it is!
About the Author: Tory Acheson brings a wealth of knowledge to the Fastpitch Prep staff. He has coached at all levels of the game, including the last 25 years at the college level at the University of Wisconsin – Parkside, Tennessee Tech and Kennesaw State. He began his coaching career at the high school level spending 9 years Whitnall High School in Greenfield, Wis. and is now working as a professional softball instructor.