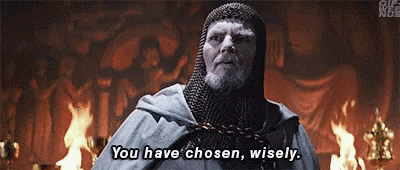 Working with young players that are early in their softball journey has been one of the greatest things about my transition to full-time instructor. I had the luxury of spending the majority of my career working with high-end players who had reached a very high level in their development. Now working with the youngsters, I get to see the game from a whole new perspective.
Young players and their families are presented with a long list of challenges as they maneuver their way through the fastpitch world. One thing that is crystal clear to me now that I don't think I understood very well is that there are four key letters that every young player has to keep in mind:
PLAY
No one signs up for softball, at the entry level with the goal of winning a championship or being on a great team. They join the team because they want to play.
And they are right!
You can't learn to play the game without playing, in games. Practice is fine but without the game experience it leads to a player losing interest and focus very quickly.
I work with a very talented young player who aspires to be a pitcher. She isn't getting many opportunities in games and it is clearly affecting her development. When you are a young player you don't see the "big picture" that the coach sees. All you see is the frustration of not playing the position you want to play.
Now she and her family have choices and options. The one that they mentioned to me is the idea of her giving up pitching and focusing her efforts on other aspects of her game. This is one option of course. Or, as I suggested they should determine if she really wants to pitch and it her current team isn't a good fit that she can always find another team.
Yes, that's right, grumpy old, get off my lawn, Coach Tory suggesting that a player should switch teams. Shocking, I know. Now I'm not saying that a player should leave her team but it is one of the choices that they can consider.
When Indiana Jones is faced with the choice of which cup is the Holy Grail, he has the ability to think the problem through and chooses wisely. While the villain in the movie chooses quickly and chooses poorly.
Oops!
We all want players and families to choose wisely when they look at a team. It's not really a situation where anyone is at fault. No one is wrong here but someone is unhappy.
Choose wisely!!
About the Author: Tory Acheson brings a wealth of knowledge to the Fastpitch Prep staff. He has coached at all levels of the game, including the last 25 years at the college level at the University of Wisconsin – Parkside, Tennessee Tech and Kennesaw State. He began his coaching career at the high school level spending 9 years Whitnall High School in Greenfield, Wis. and is now working as a professional softball instructor.