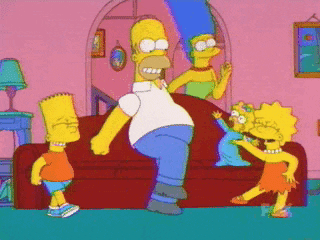 Every day you face a series of choices. Some are very routine. Others appear to be life-changing. And then some fall clearly in the category of both routine and life changing.
Do you want a better life? Of course, we all do. Then here you go, surround yourself with these types of people.
Motivated people get things done. It's important for you to be around motivated people because they set a clear example. Most of us are motivated by our circumstances but intrinsically motivated people get things done just for the sake of getting them done. You can learn things like the benefits of setting a schedule, focusing on the important things and just, plain cranking out the things that need to be done.
Inspired people demonstrate the urge to do something with your life. They create a sense of awe in those around them as they go through life feeling empowered. They spark curiosity within you and help you search for inspiration in the things that you do.
Passionate people are willing to express their intensity for life in everything they do. They help you see the benefits of being passionate about the things that you do. They help you reflect on the level of passion you are bringing to your life to help encourage you to be more passionate.
Open-minded people expose you to knew ideas. They help you see that the world is full of possibilities and potential. They expand your horizons because they look for opportunities instead of seeing threats.
Grateful people live in the present and appreciate all that they have. Their focus is on what they have rather than what they lack. They're more relaxed and carry a calm energy that becomes infectious. They help you see the positives rather than the negatives.
Choose to surround yourself with these types of people and your life will be much fuller and happier. and yes, it is a choice!
About the Author: Tory Acheson brings a wealth of knowledge to the Fastpitch Prep staff. He has coached at all levels of the game, including the last 25 years at the college level at the University of Wisconsin – Parkside, Tennessee Tech and Kennesaw State. He began his coaching career at the high school level spending 9 years Whitnall High School in Greenfield, Wis. and is now working as a professional softball instructor.