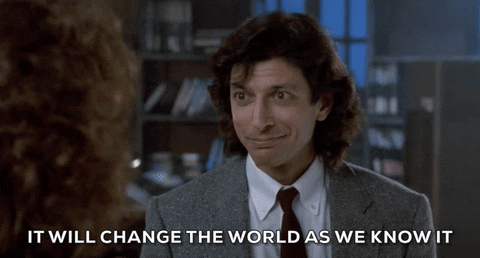 Change is a part of life. We all know change is coming. Some change we welcome with open arms, while other change we fight like crazy. Other changes come at us with so much energy that they can't be stopped.
This is one of the can't-be-stopped versions.
A couple years ago ESPN got on its high horse about the plight of the poor college athlete who was being so abused by the NCAA. Every time Jay Bilas was interviewed he railed against the NCAA, the transfer rules and how terrible it was that players were limited in their ability to change programs. The critical mass that was created forced change, but like so many other instances where change is forced, it happened way too fast for everyone to understand the ramifications.
I have written several blogs blasting the new transfer rules. We have talked at length about the negative impact of the new rule on our "Everything Fastpitch" podcast.
What we have done is turned college softball into another version of travel ball!
You don't like your coach, teammates, role on the team or school colors.
No worries, transfer!
You didn't recruit well, or develop your players, or work hard enough to help your players grow and help you win.
No worries, grab a transfer!
It's not unusual to see a player play in several travel teams a year. We have created a culture where any time a player is unhappy, no matter what, don't worry. Just find another team.
It makes me very sad to see this trend is now a part of college softball!
About the Author: Tory Acheson brings a wealth of knowledge to the Fastpitch Prep staff. He has coached at all levels of the game, including the last 25 years at the college level at the University of Wisconsin – Parkside, Tennessee Tech and Kennesaw State. He began his coaching career at the high school level spending 9 years Whitnall High School in Greenfield, Wis. and is now working as a professional softball instructor.