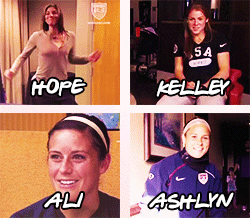 Players go to camps for many reasons:
1. To learn
2. To get recruited
3. To have fun
4. To get in a bunch of reps
5. To keep their parents happy
So many reasons, so much apathy!
Many kids say they hate going to camps. They dread having to attend camps. They would rather walk on fire than be forced to attend a camp. Why?
My guess is that most players are not comfortable being evaluated. They don't like the feeling of having to "pass a test" in school so why would they want to sign up to feel those same feeling on the softball field.
For the players attending camps to be recruited they understand that they are there to be evaluated. To be "tested"!
Here is my advice. Stop thinking about the recruiting aspect of camp and focus on some of the other reasons you can attend.
Rather than focus on getting recruited:
1. Start off trying to learn something new. Learning will make you a better player and help you make a good impression.
2. Have fun. Make a new friend, work hard with your current friends, laugh, smile and hustle. You will make a good impression.
3. Get your reps! See this as a chance to get in a bunch of reps in your long-term plan to get better. You know you need to do the work. Do the work. You'll make a good impression!
Change your attitude and you will change your experience!
About the Author: Tory Acheson brings a wealth of knowledge to the Fastpitch Prep staff. He has coached at all levels of the game, including the last 25 years at the college level at the University of Wisconsin – Parkside, Tennessee Tech and Kennesaw State. He began his coaching career at the high school level spending 9 years Whitnall High School in Greenfield, Wis. and is now working as a professional softball instructor.