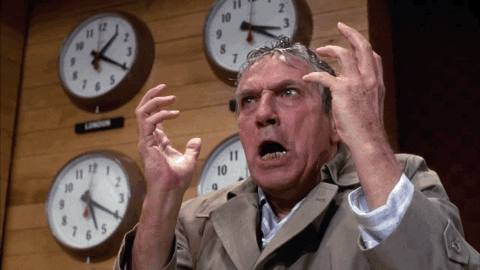 So Sylvia Hatchell was fired, I mean resigned, from her position as the head basketball coach at North Carolina. I have never met Hatchell so I don't know too much about her except that she is a hall-of-fame coach who has won a National Championship while dedicating 33 years of her life to the program at UNC.
The allegations included making racially insensitive remarks which, while it sounds very damning, was backed up by the assertion that Haskell "doesn't have a racist bone in her body". She is accused of lacking the awareness that these comments had on the players and staff.
If she was aware that her comments were offensive, she probably wouldn't have made them in the first place.
She is also accused of "pressuring" players to play before they should have when coming back from injury. That players and medical staff felt pressured, even though, no player supposedly ever returned before they were medically cleared to do so.
Wow, the pressure she applied must have been overwhelming!
Both of these accusations can be viewed as a terrible coach run amok. Or, more likely, as a coach from a bygone era where everything a coach said or did wasn't held up as an example of why that coach should be fired.
The report from UNC stated that there was a "breakdown of connectivity" between Hatchell and the team.
What the hell does that mean?
Here is what I think Hatchell, and other coaches of our generation, are falling victim to. We all grew up in an era where the players adjusted to the coach, not the other way around. Now coaches are expected to change to meet their players and some coaches really don't want to, or don't know how. Or more so, may even feel like if they do change will be giving up on their own beliefs and the things that helped them be successful. In Hatchell's case, highly successful for 40 plus years.
I'll be curious to see what happens when we discover that Nick Saban, Coach K or Roy Williams have lost their "connectivity"? Or is "connectivity" less important when your sport earns millions of dollars for your university?
About the Author: Tory Acheson brings a wealth of knowledge to the Fastpitch Prep staff. He has coached at all levels of the game, including the last 25 years at the college level at the University of Wisconsin – Parkside, Tennessee Tech and Kennesaw State. He began his coaching career at the high school level spending 9 years Whitnall High School in Greenfield, Wis. and is now working as a professional softball instructor.