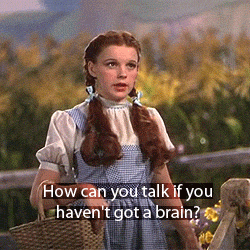 Your mind works on two different levels in the game of fastpitch softball. You play the game with your conscious mind and your unconscious mind.
Some of what happens is thoroughly thought out, planned for and acted upon in real time. Played in your conscious mind. Reading the release of the pitch and stealing a base is a conscious act.
Some things happen so fast that your unconscious mind does all the work. Hitting, where you are making decisions is fractions of a second, is unconscious.
Other things happen that are a combination of your conscious and unconscious minds working together. Getting a great jump on a fly ball and then settling under it to make a catch and throw to the right base is a combination.
Understanding how your mind works and how it impacts what you're doing on the field is a huge challenge, but one that will open doors to a much higher level of performance.
For coaches, understanding that much of what your players are doing is at an unconscious level will allow them to do a much better job of helping their players play the game at their highest possible level.
Coaches, as soon as you understand that there are some things that can be impacted in the flow of a game and choose the right things to "help" your players with during the game, you are taking a big step forward.
Just as much as when you realize that some things need to be broken down and drilled in practice to be corrected.
It is a balancing act for players and coaches alike. When you understand the way the mind influences performance, whether you want it to or not, the sooner you will find consistency.
About the Author: Tory Acheson brings a wealth of knowledge to the Fastpitch Prep staff. He has coached at all levels of the game, including the last 25 years at the college level at the University of Wisconsin – Parkside, Tennessee Tech and Kennesaw State. He began his coaching career at the high school level spending 9 years Whitnall High School in Greenfield, Wis. and is now working as a professional softball instructor.