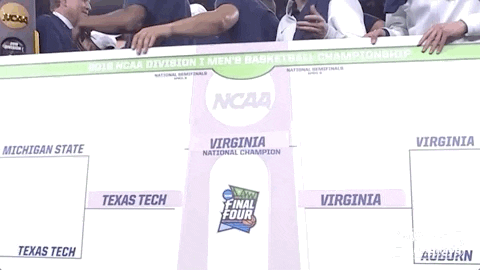 There are many instances when a team needs to pick up a player either for the short term or as a permanent addition to the roster. There are many different teams and many different players all looking for the right fit. When you are looking for a player, there are many ways to work on the challenge of adding the right player but I have a question that comes from reading posts like the following:
Looking for a bracket (fill in the blank) to join our already amazing team. Due to (injury, illness, prom, defections, whatever) we need to add a high quality (player) to our team. Playing time is guaranteed because we have an amazing coaching staff (and none of them have kids on the team)!
I know all rosters are amazing, so my questions isn't about that aspect of the fictitious post above.
What I want is some clarification of what the heck is a "bracket" player?
Do we really expect a parent to call and say their child isn't a "bracket" player?
Do you really expect someone you don't know to honor a guarantee?
So I am assuming that the term "bracket player" is code for, "We don't want no scrubs!" and that we choose to use the code to scare away the scrubs.
Why not just say you are only looking for highly skilled players? Just asking.
Parents who are looking to pick up with or join a team are probably not the best judges of whether or not their kid is a "bracket player". And I am also guessing that many parents don't understand the code anyway so using it probably just adds another layer of aggravation to the process. Beauty is always going to be in the eye of the beholder so your scrub might be my bracket player!
Desperation is a terrible place to start when looking for a player. When you start off guaranteeing playing time you sound like you are really saying, "we have no hope of fielding a competitive team without you!". Not too sure that's the best place to start.
So what's my point?
Stop using code! Remember the old saying of buyer beware! When you answer an ad, you are the buyer, even when they are selling a spot on a team.
About the Author: Tory Acheson brings a wealth of knowledge to the Fastpitch Prep staff. He has coached at all levels of the game, including the last 25 years at the college level at the University of Wisconsin – Parkside, Tennessee Tech and Kennesaw State. He began his coaching career at the high school level spending 9 years Whitnall High School in Greenfield, Wis. and is now working as a professional softball instructor.