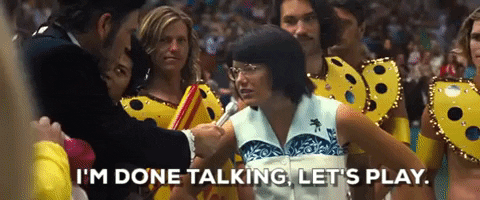 Over the course of my career I have had the opportunity to coach both male and female athletes. I have also had the chance to speak at a bunch of coaches clinics over the years all around the country. Over the course of these clinics I have had the opportunity to speak about a wide variety of topics but one I get all the time is this one:
Coaching the Female Athlete
This topic is one that I have always enjoyed speaking about because I truly have enjoyed coaching female athletes more than male. The women are much more passionate. Much more committed, Much more team-oriented. And much more fun to work with!
There is an old saying that goes, "They don't care how much you know, until they know how much you care!" which I feel really sums up the difference between coaching male and female athletes. Coaching women is personal and they are looking for a personal attachment to the team they are playing on.
Mike Candrea, who I feel is the greatest coach our game has ever seen, said it this way, "When a guy plays well he feels good, if a woman feels good she plays well!" another key point to remember when comparing coaching across the gender lines.
When it is all said and done, I think you are better served to think about the "athletes" you coach rather than the boys or girls. If you see the females you are coaching for the athletes they are you will all get along a whole lot better!
About the Author: Tory Acheson brings a wealth of knowledge to the Fastpitch Prep staff. He has coached at all levels of the game, including the last 25 years at the college level at the University of Wisconsin – Parkside, Tennessee Tech and Kennesaw State. He began his coaching career at the high school level spending 9 years Whitnall High School in Greenfield, Wis. and is now working as a professional softball instructor.