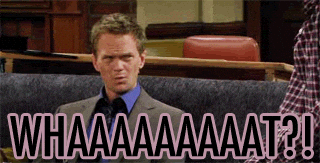 The rules of recruiting have changed in a very fundamental way. The NCAA passed new legislation that makes it a violation for college coaches to have recruiting contact with any player before Sept. 1st of that players junior year.
Yes, this will bring sanity back to the recruiting world, but it also means that players will be hit right between the eyes with a harsh reality.
They have been dreaming a bigger dream than their abilities support!
Fastpitch Prep offers an assessment and evaluation service that will helps fill this void. You can have your player evaluated by former college coaches who can help you target your recruiting efforts towards schools that are a good match with your player's skills and athletic abilities.
Yes, it is difficult to have to tell a player that her dream school is, in effect, truly just that, a dream. It doesn't mean that she can't keep dreaming, but it is also important for her to market herself to the schools that are more realistic.
When you take the ACT or SAT, you get a score. You also get a report that lays out for your, very clearly, what types of schools you can get into with where your scores are right now. You might be able to get into Georgia but not Harvard, or you might be able to get into Georgia State but not Georgia. It isn't meant to be mean-spirited, it is meant to help you invest your time and efforts into applying at the schools you are likely to get into. You can still apply to Harvard, but you already know that it is a dream, not a realistic shot.
Fastpitch Prep will give you the same kind of insight into where you are as a fastpitch softball player. Your skills, at this time, might not be at the top 25 level of Division I, it doesn't mean you can't still dream of these schools but, just like applying to a school that is a long shot academically, it is a long shot athletically.
We are committed to helping you target the right schools so you can invest wisely.
You can still send your information to that dream school but spend even more time with the schools that are really in your range!
About the Author: Tory Acheson brings a wealth of knowledge to the Fastpitch Prep staff. He has coached at all levels of the game, including the last 25 years at the college level at the University of Wisconsin – Parkside, Tennessee Tech and Kennesaw State. He began his coaching career at the high school level spending 9 years Whitnall High School in Greenfield, Wis. and is now working as a professional softball instructor. Get more information here.