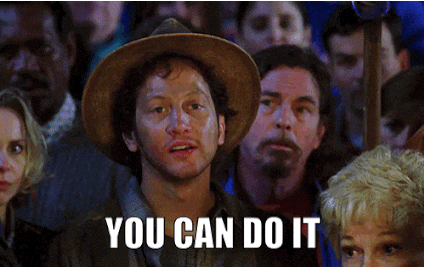 I love Sunday morning ESPN programming. Whether you like SportsCenter to see the late highlights from the night before, or the Best of the Month where you can see all the Top 10 and Not Top 10 plays of the month, either way you are going to have something to enjoy. The show that gets me going every Sunday morning, though, is E:60!
E:60 features mostly feel good stories about athletes and coaches but occasionally tackles very complicated or controversial topics as well. I have never seen an episode that didn't mike a profound impression on me. People who know me, know I get emotional about a lot of things and E60 often pushes those buttons.
This episode was no exception!
Rob Mendez is a junior varsity football coach at Prospect High School. He was featured on E60 and everything about his story was amazing!
So next time you think you're having a bad day think about a baby born with no arms or legs who overcomes every challenge placed in his way. Who was asked to be a team manager for the football team when he was in high school who parlayed that opportunity into coaching through nothing more than passion, grit and determination.
To see the challenges Mendez faces every day to do what he does was inspirational. To see the strength he exhibits is powerful. To hear the stories about all he has overcome from not only his perspective, but from his family, coaching colleagues and caregiver shows us all that we can accomplish anything we set our minds to.
Invest some time in watching this episode of E60. Find out about Rob Mendez and you will have a better day, no matter what challenges you are facing. Hear him ask the question of #WHOSAYSICAN'T of his team and ask yourself if you can!
About the Author: Tory Acheson brings a wealth of knowledge to the Fastpitch Prep staff. He has coached at all levels of the game, including the last 25 years at the college level at the University of Wisconsin – Parkside, Tennessee Tech and Kennesaw State. He began his coaching career at the high school level spending 9 years Whitnall High School in Greenfield, Wis. and is now working as a professional softball instructor.