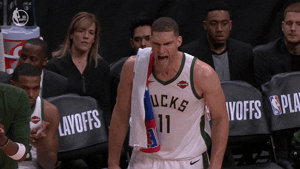 If you couldn't play, or didn't play, at all, would you still be a valuable teammate?
If…
You're Injured?
Got pulled by your coach because of a mistake?
Got pulled by your coach because someone else needs an opportunity?
When you get beat out of a starting spot by a teammate?
When your parents think you deserve to play more?
When your friends tell you you deserve to start?
When you've been on the team all these, (weeks, months, years) and someone else plays instead of you?
Will you still be a valuable teammate or will you lose interest or even worse try to undermine your team?
Will you still work hard in practice, weights and conditioning?
Will you be supportive of your teammates who are in the game?
Will you be a positive influence in the dugout or locker room?
Will you blast the person playing instead of you for making a mistake?
Will you support your team and coaches on social media?
Will you pick up a teammate who makes a mistake?
Will you work hard when "it doesn't matter"?
Will you work hard when your coach is "stupid"?
Why does it matter?
All teams are made up of a wide variety of people who all have different roles. All teams have starters and reserves. All teams have coaches who make decisions. We know some teams are made up of valuable teammates while others are made up of people who are more interested in their role than the success of the team.
Successful teams have players who are willing to accept their role. Successful teams have coaches who are willing to explain roles to players and then do all they can to help all their players become the best version of themselves they can become. Successful teams avoid the distractions that come from people who cannot accept their role within the team. Whether your team will be successful depends on the choices you make.
Make the choice to be a valuable teammate or choose to be on a different team.
About the Author: Tory Acheson brings a wealth of knowledge to the Fastpitch Prep staff. He has coached at all levels of the game, including the last 25 years at the college level at the University of Wisconsin – Parkside, Tennessee Tech and Kennesaw State. He began his coaching career at the high school level spending 9 years Whitnall High School in Greenfield, Wis. and is now working as a professional softball instructor.