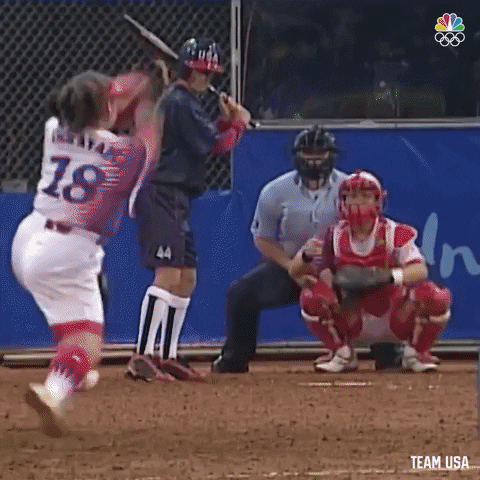 Olympic softball is back!
That is the good news. There is no doubt that a huge reason for the amazing growth of fastpitch softball over the past 30 years has been the dream of playing in the Olympics and the success of Team USA.
The bad news is that we still don't really have a way to support Team USA to the level that their performance and dedication deserves. The reality is that "professional" opportunities to play our game are very limited and when you look at the salaries paid to players it is hard to think of it as a real profession.
Well, that same issue holds true for players who are training to play on Team USA. There are very limited funds available to support the players as they train to play on the biggest stage possible. So in an effort to keep the best players involved, fundraising is a big part of what needs to be done.
This leads to the Stand Behind Her Tour where Team USA will barnstorm around the nation. They will play games, do clinics and signings and hopefully, rake in enough money to support the team throughout their training.
There is some big news in that, for the first time, Major League Baseball has come on board as a sponsor of the Stand Beside Her tour. MLB has taken the stance, that while softball is a different game, it does deserve their support.
Part of the sponsorship is setting up a training center for Team USA at the Jackie Robinson Training Complex in Vero Beach, Fla. Make no mistake about it, this support is a big deal.
Finally, you as a fan can support the team by making a donation to support the Stand Beside Her tour. Several of the high profile players have gone on social media to ask for support. Please help Team USA if you can.
When you think about the payoff for the game of fastpitch softball, anything we do is a great investment.
About the Author: Tory Acheson brings a wealth of knowledge to the Fastpitch Prep staff. He has coached at all levels of the game, including the last 25 years at the college level at the University of Wisconsin – Parkside, Tennessee Tech and Kennesaw State. He began his coaching career at the high school level spending 9 years Whitnall High School in Greenfield, Wis. and is now working as a professional softball instructor.